Amma will start her Europe Yatra on October 11. She will visit 9 countries and will hold programs in 11 different cities which will include Satsang, Bhajan, Meditation and Darshan.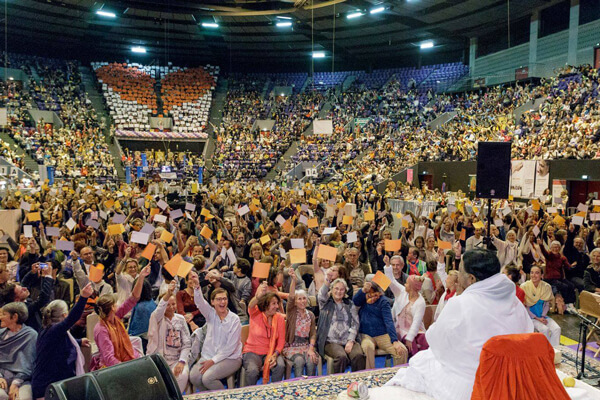 October 11-13: M.A Center, Germany
October 15-16: Houten, Netherlands
October 18-20: Winterthur, Switzerland
October 22-23: Copenhagen, Denmark
October 25-27: Chalons, France
October 29-30: Munich, Germany
November 01-02: London, UK
November 04-06: Marseille, France
November 09-11: Milan, Italy
November 13-14: Helsinki, Finland
November 16-18: Granollers, Spain
Stay tuned for more details.