---
Get your access for Amma's programs- Satsang, Bhajan & Meditation – live webcast from Amritapuri on 28 th Nov, Saturday 5-9 pm. Stay tuned.
---
Beautiful Moments
Amrit Ganga: beautiful moments from Amma's life, Darshan, Yatra, Satsang & Bhajan. Weekly episodes
In the Limelight
My Desire: Everyone in the world should be able to sleep without fear, at least for one night; able to eat to his fill, at least for one day.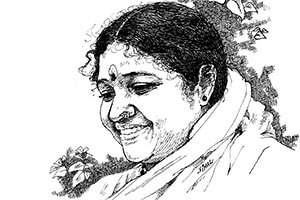 ---
Important Notice
We are sorry to inform you that due to the extremely heightened restrictions specified to the Mata Amritanandamayi Math as preventative measures by the Health Department — including mandatory quarantines, daily health checks, and other protocols — currently, the Ashram cannot allow anyone to enter Amritapuri Ashram. This includes Indian nationals as well as foreign-passport-holders (including OCI-holders). This includes both day visits and overnight stays. This policy is irrespective of any amount of time the individual may have been within the nation of India.

With prayers and grace, this situation will change. Until then, please feel free to check for updates.

Authorities
Mata Amritanandamayi Math
09 March 2020