11 Mar 2009, Amritapuri
At the end of darshan, one devotee came to Amma with a tray full of colours to celebrate Holi.The devotee dabbed Amma's cheek with a little red.  A few others  joined too, smearing Amma's face with different colours.  Amma was beaming with joy with a mischievous smile.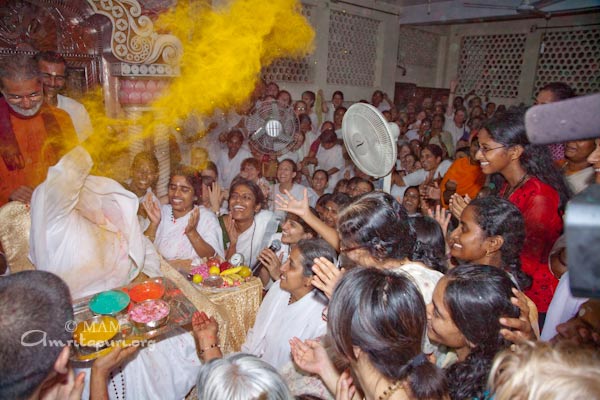 Amma started smearing the faces of everyone around her with different colors. Everyone's face was lit up with joy. Amma asked for a pichkari, filled it with colored water, and out went the streams of colored water, spraying on the faces around.
Amma sang two songs, 'Khol darwaza' and 'Ayi ye holi' bringing full amazement and joy to all. Another festival of Holi was added to the colours of memory.
– Kannadi
watch photos of Holi celebration here.