The second successful double hands transplant in India was carried out in Amrita Institute of Medical Sciences, Kochi on 10th April 2015. The recipient of this bilateral hand transplant is Abdul Rahim a 30 year old Captain in Afghanistan border security force. He lost both his hand while attempting to diffuse mines as a part of his duty three years back.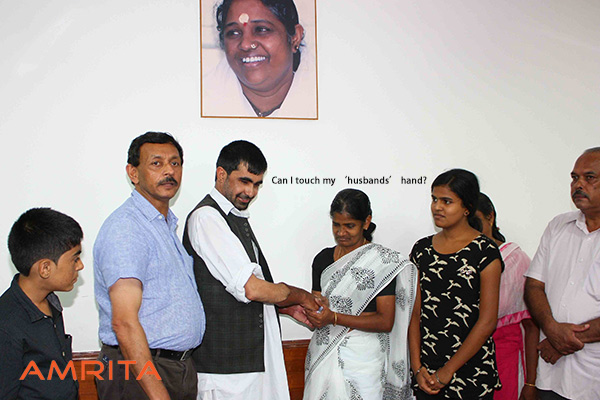 Abdul Rahim had been waiting for last four months in Kochi in anticipation of a suitable donor. The donor was a 54 year old man, TT Joseph from Eloor Kochi, who succumbed to brain death in a road traffic accident. His eyes and liver was also donated by the family. He is survived by his wife Fransisca and 18 year old daughter Aleesha.
The transplant was carried out in a marathon 15 hour operation by a team of 20 surgeons and 8 anesthetics, led by Dr Subramania Iyer and other leading surgeons in the team including Dr Mohit Sharma, Dr Sundeep Vijayaraghavan, Dr Kishore and Dr Jimmy Mathew.
"Each hand required connecting two bones, two arteries, four veins and about 14 tendons. The immune suppressant drugs were started before the start of the surgery and continued after it," said Dr Subramania Iyer.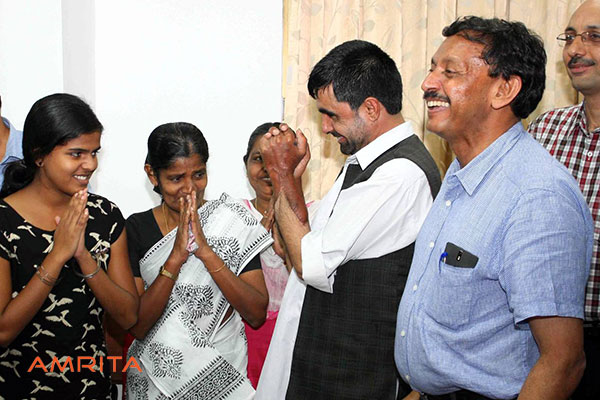 After the surgery, Abdul Rahim has progressed well and is fit to discharge hospital in a few days. He has regained a considerable amount of function in both his hands and using them for day to day activities. Abdul Rahim will need intensive physiotherapy for another 9 to 10 months.
The first hand transplant at Amrita Hospital was was 3 months ago for 30 year old Manu who lost both his hands in a train accident.