1-2 Feb, Kovai (Coimbatore), Tamil Nadu – Bharata Yatra 2020
Amma held two days of programs in Coimbatore, Tamil Nadu – home of the main campus of Amrita University.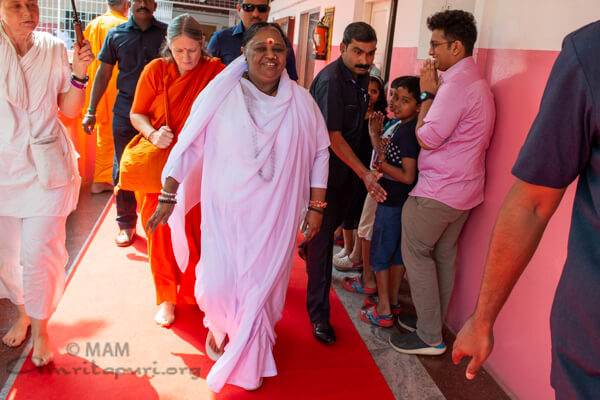 During the programs, Amma gave satsang, sang bhajans, and led everyone in Manasa Puja meditation, speaking in Tamil. A new set of Tamil bhajans were also sung to the delight of everyone present. Amma also gave saris to AmritaSREE Self-Help members.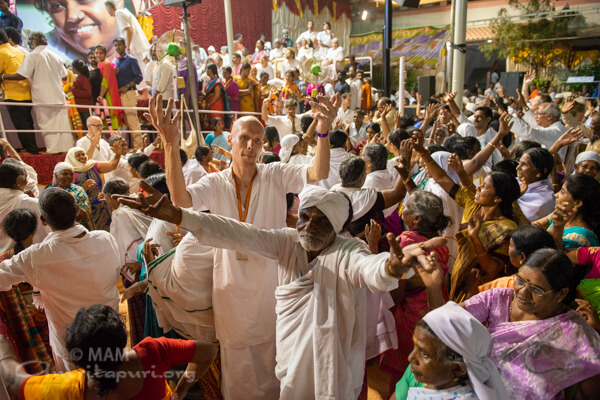 The villagers of Ettimadai and members of the Baduga communities danced for hours during darshan. The entire venue was filled with blissfully dancing devotees. Students of Amrita University also presented various cultural programs.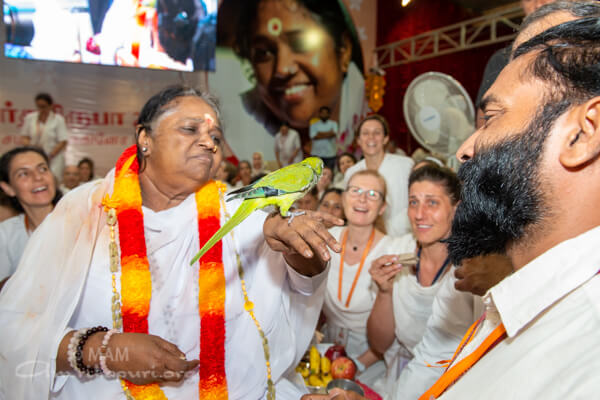 Speaking on the topics of selflessness and sacrifice, Amma said, "The qualities of good and evil, divine and demonic attributes, are within each one of us. But, we are the ones who decide what we become. When we awaken the evil qualities within, we lead miserable lives, blaming God and everyone else for our own mistakes and failures. On the other hand, if we are able to awaken divine qualities within, the path to immortality will be wide open."
-Tulasi