Independence day was celebrated in Amritapuri with Amma on 15 August 2004
Students of Amrita University (Amritapuri campus) celebrate India's 57th Independence Day at the Ashram, paying their tribute and respect to this great land of Bharat.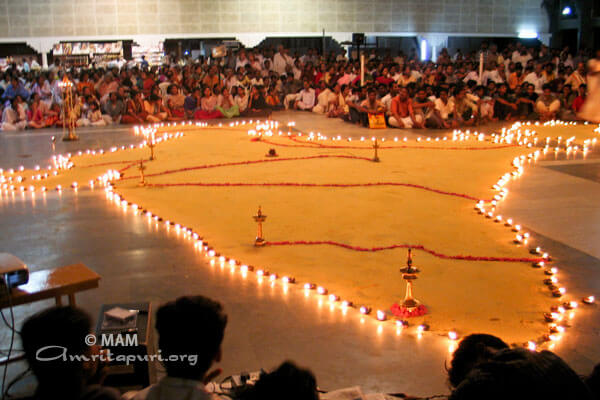 Lamps were lit along India's border and flowers marked Her seven sacred rivers. The students danced, sang patriotic songs and earlier had performed seva (selfless service) by cleaning a local government hospital.
Bharat is not just a land. It is the Mother. Just as a mother breast feeds her child, Bharat nourishes her children with the wisdom of Sanatana Dharma, Her culture.