15 Aug 2019, Amritapuri
Amma hoisted India's National flag at the Ashram grounds today. As she walked to the stage through the line of devotees standing with small tricolour flags, the police and Military gave a ceremonial salute to the flag against the backdrop of National anthem. Amma then offered her pranams to the flag and distributed sweets to the military and police personal.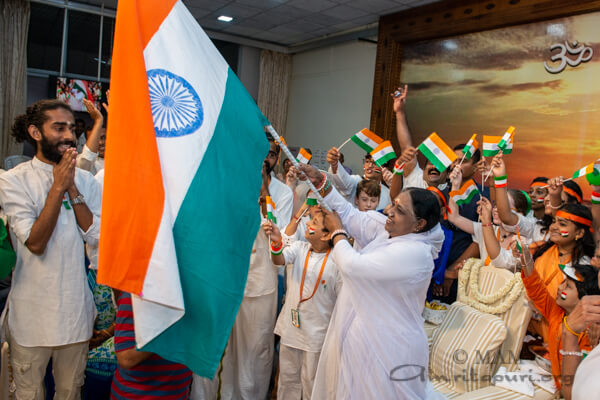 When Amma came to the stage, there were children there to greet her with tricolour flags. One boy gave Amma a large flag that she waved in unison with all the children.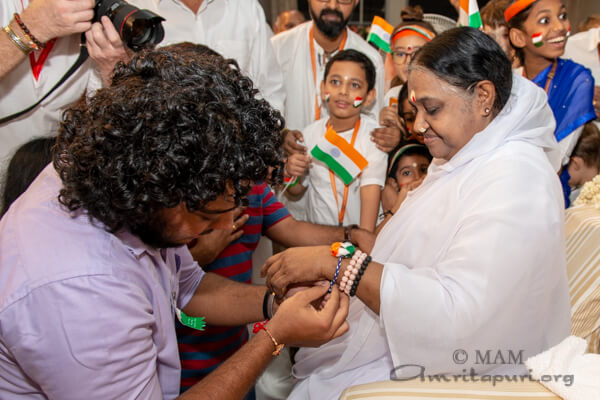 Being that it was Raksha Bandhan, there were many devotees who came to Amma and tied the rakhi on her wrist (a traditional knot of love and faith).