14-15 March, Palakkad Brahmasthanam Festival, Kerala – Bharata Yatra 2019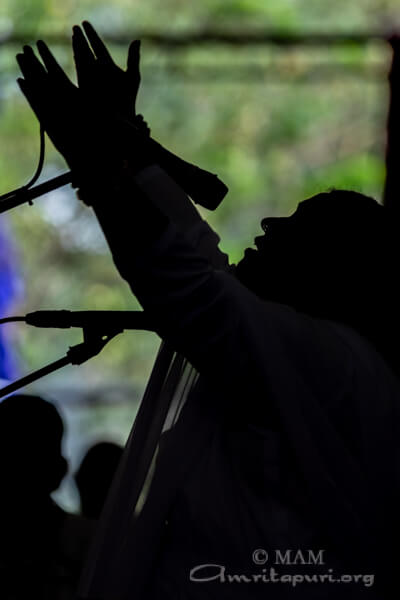 For the next stop, the tour group traveled to Palakkad, just next to the border of Kerala and Tamil Nadu. During the two days of programs the temperatures soared, reaching a high of 43 degrees C! (109 degrees F). For all those in attendance, sitting in the massive crowds and intense heat, Amma's words and embrace became a soothing breeze, cooling the hearts of thousands who came to see her.
During the program, Amma distributed saris to local Amrita SREE self help group members and Amrita Vidyalayam students presented a variety of cultural programs.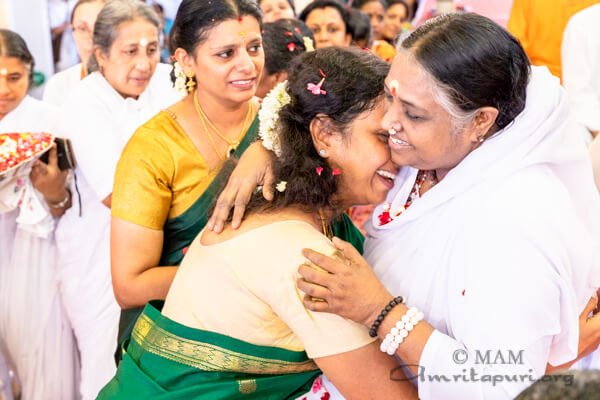 Speaking on the occasion, Amma said, "There is a rhythm to everything in creation, an undeniable relationship between the entire universe and every living creature within it. The universe is like a vast interconnected network. Suppose there is a net. If it is shaken in one place, the vibration is felt throughout. Similarly, whether we are aware of it or not, all of our actions reverberate throughout creation—whether performed as an individual or as a group. We are not individual islands but links of a common chain. If we wait for others to change nothing will ever happen. We should try to change first then others will follow our example."
After the Palakkad programs the tour group had a short drive to Kochi for the final stop on the Bharata Yatra2019.
-Kannadi