22nd of March 2009, Knesselare, Belgium
At Knesselare in Belgium, members of AYUDH Europe worked side by side with Amma's older devotees to plant 240 willow trees on a parcel of land appointed to Friends of Amma.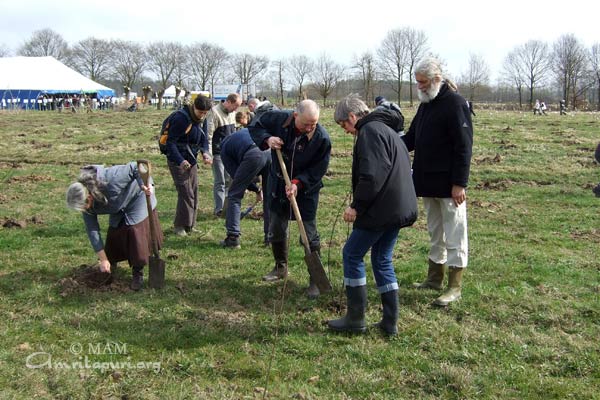 Some additional trees were also planted on a neighboring parcel of land.
After planting all the trees, the 20 volunteers stood together and chanted Om Lokah Samasta Sukhino Bhavantu, praying for the peace and happiness of all beings everywhere.