Inspired by Amma's message to save the planet, Italian devotee volunteers took to planting 600 trees in a town near Milan in Northern Italy.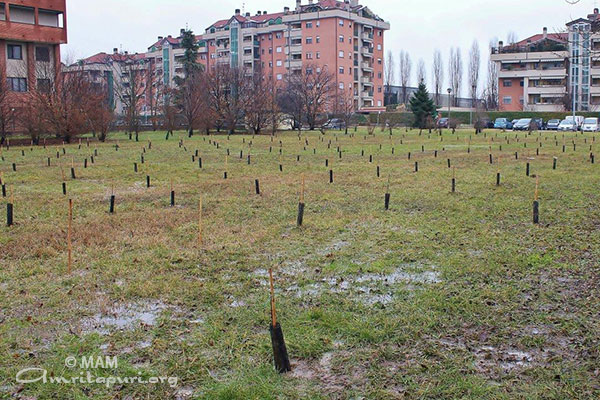 In one of her talks, Amma said "There is an inseparable bond between man and nature. For man, there cannot be an existence removed from nature. However, because of his thoughtless actions, the equilibrium in nature is getting disturbed; the pulse of human life is becoming erratic, too. ..We cannot delay anymore. We must make the right decisions and embark on the right course of actions."
Taking Amma's message to the heart, the volunteers took to action. Caring not for rain or snow on a rainy day, volunteers put into action an InDeed initiative of planting more than 600 trees in Buccinasco, a town near Milan.