The Amrita Sphuranam project of Amrita Centre for Wireless Networks and Applications, the Mata Amritanandamayi Math will be providing solar-powered electrification for the entire rural village of Motakkara in Wayanad. Amrita Sphuranam was created as part of Amrita University's Live-in-Labs Program and the Mata Amritanandamayi Math's Amrita SeRVE initiative to make 101 villages in India totally self-reliant.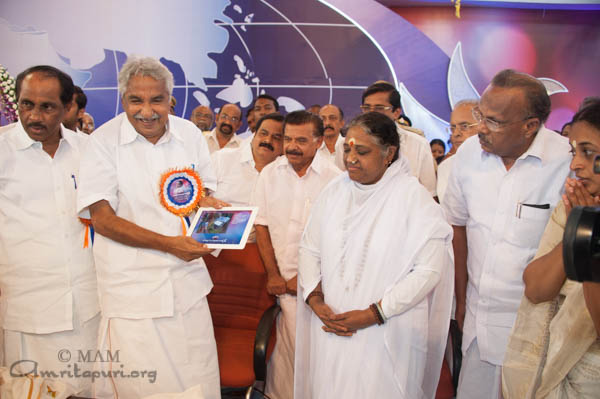 Kerala Chief Minister Shri Oommen Chandy launched the solar electrification project "Amrita Sphuranam" on the occasion of Amritavarsham 61 at Amritapuri on Saturday.
Addressing the gathering, Kerala Chief Minister Oommen Chandy said "Amma is a strength to the society and her birthday celebrations serve to spread the message of goodness and peace to the world".