27 Sep 2014, Amritapuri
Amritavarsham Amma's Birthday Celebrations
Kerala Chief Minister Oommen Chandy presenting Amritakeerti Puraskar to devotional poet S Rameshan Nair in the presence of Mata Amritanandamayi Devi on the occasion of Amritavarsham 61.
S. Ramesan Nair is a devotional poet, playwright, lyricist and as a translator and commentator upon classical Indian literature such as the Tamil works Chalappathikaram and Thirukkural.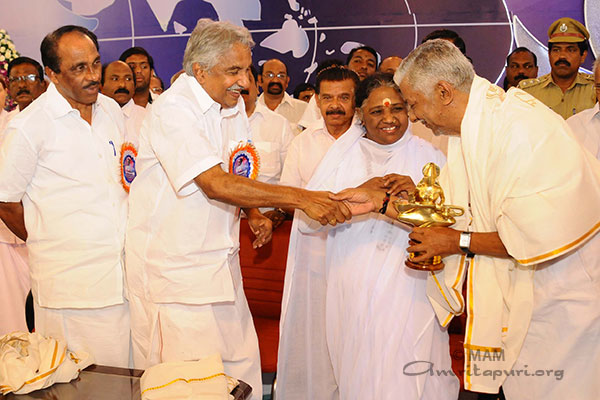 The Amritakeerti Puraskar comes with a cash prize of Rs. 1,23,456, a statuette of Saraswati Devi and a citation.