7 Sep 2014, Amritapuri
The Ganesh festival comes to an end with Ganesh Visarjan. The idol of Ganesha which was kept in front of Kalari on the day of Ganesh Chaturthy was taken in a procession to the sea this evening. Chanting bhajans and cheering "Ganapati Bapa Moriya" devotees carried the idol to the sea and immersed it there.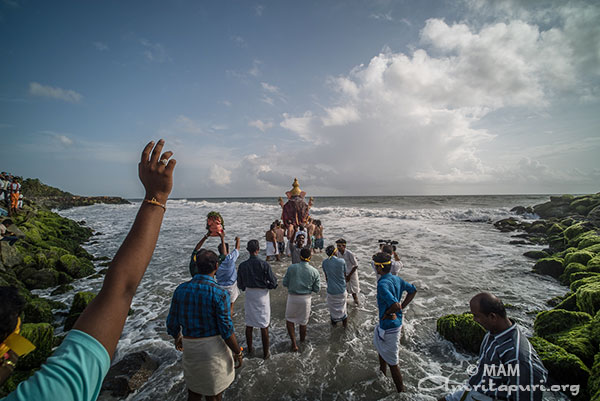 All the names and forms – they are impermanent, focus on the changeless behind all names and forms is the principle of this Ganesha festival.