10 – 13 July,  Boston, USA Yatra 2011
Amma arrived in Boxborough, Massachusetts where she held a days public program followed by a 3 day retreat at the Royal Plaza Hotel and Convention Centre in Marlborough.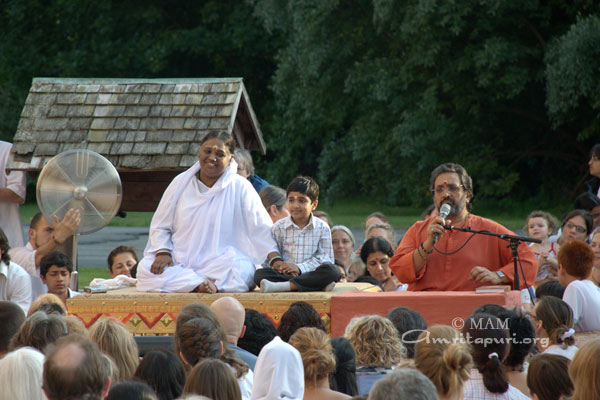 In the retreat Amma told her children that "if there is dispassion in your heart, you can certainly outlive the situations". Amma lead those who had gathered to see Her in a guided outdoor meditation, surrounded by the lush greenery of the forest that dominates the area. She then served food to all those who came and sung Bhajans as the day drew to a close on the last retreat in the United States before she concludes her 2011 North America Yatra in Toronto, Canada in a few days time.