8-10 June, Los Angeles, California – USA Yatra 2017
Amma held three days of public programs in Los Angeles, concluding with Devi Bhava on the last night. Cultural performances included local devotee children singing bhajans, as well as a beautiful flute and harp performance.
During special ceremonies to celebrate Amma's 30th visit to the US, Amma blessed two saplings which will be planted at the Los Angeles Ashram. Local devotees who had first met Amma 30 years ago were invited to come and offer flowers at Amma's feet.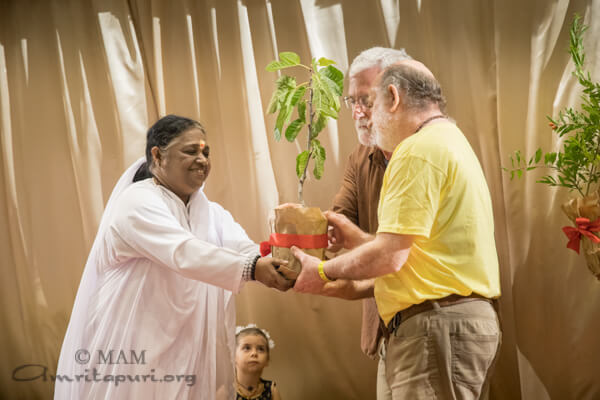 After Devi Bhava ended, Amma left for the long drive to Santa Fe, New Mexico, USA.