July 11-14, Toronto, Canada – America Yatra 2016
Amma has been touring length and breadth of America for the past 6 weeks.
After finishing her programs in North America, Amma and the tour group reached Toronto in Canada, the capital of Ontario state. Sri Dinesh Bhatia, Consul General of India garlanded Amma and welcomed Amma to Canada. Mrs Indira Harris, Minister of Finance and Member of Parliament, garlanded Amma on behalf of the Ontario government.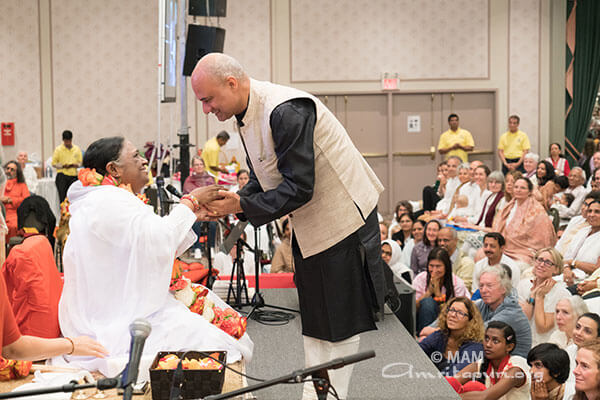 23rd Prime Minister of Canada Hon. Justin Pierre and His wife Madam Sophie sent a special welcome letter to Amma. It was read out by their representative.
Each year Amma Canada has been awarding financial support to deserving youth. The financial aid helps youth to take up higher studies at a university. Amma awarded this year's Financial support for Higher education, to Mr. Dipesh.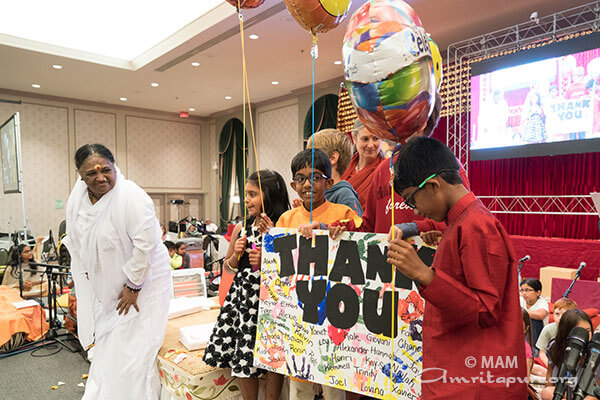 Also, Amma conducted Spiritual retreat in which thousands participated in prayer for the world peace, meditation. Amma personally distributed prasad to all of them.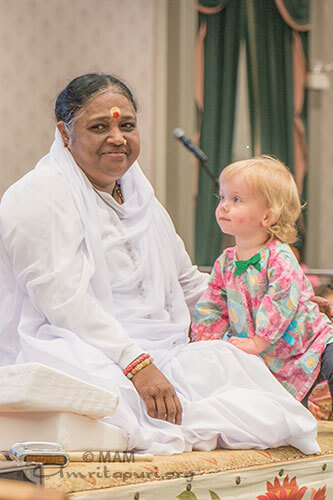 -Tulasi