2 May 2009 — Port Blair, Andaman Island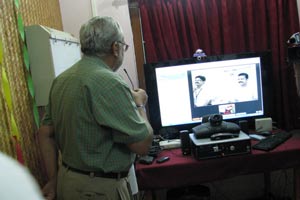 On May 2, 2009, the Mata Amritanandamayi Math (MAM) opened an Amrita Health Centre in Port Blair, Andaman Island.
The centre is complete with full-time specialist services in cardiologist, pediatricians and general medicine. The centre is equipped with a fully computerized lab, digital X-ray, ECG, TMT Color Doppler and a telemedicine satellite link with MAM's super-specialty hospital, Amrita Institute of Medical Sciences (AIMS), in Cochin, Kerala. The centre is also equipped with a 24-hour ambulance facility.
M.A. Kharabela Swain, a three-time consecutive and sitting member of Parliament from Balasore District, Orissa, was the chief guest. He inaugurated the health-centre in the presence of the Chief Secretary of the Andaman & Nicobar Administration, Vivek Rae, IAS. Dr. Prem Nair, the Medical Director of AIMS, also participated in the function.
"With the coming up of this health centre here, Amma has shown her concern for the people of these islands," said Swain.
The Chief Secretary said, "Providing tertiary healthcare to the people is a great challenge, and the government makes all efforts towards this end, but it is not adequate. Therefore, there is need for public-private partnership to cater to such need so as to extend quality healthcare to the people."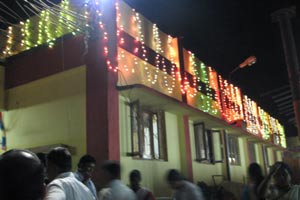 In his Welcome Address, Brahmachari Sadashiva Chaitanya of MAM said that it was MAM's intention to eventually expand the health-centre into a full-fledge specialty hospital.
The Andaman Islands are a group of archipelagic islands located 1,250 kilometers off India's eastern coast. Amma saw the need for such a facility during her visit to Andaman in 2008, wherein she gave darshan and distributed 200 houses MAM built for those who had lost their homes in the 2004 Indian Ocean Tsunami.