Amrita Institute for Medical Sciences (Amrita Hospital) has received the first British Medical Journal BMJ-India 2014 Award for pediatric heart program.
The BMJ Awards, launched in 2009, considered as the "Oscar" in the medical field.
BMJ, one of the world's leading medical journals, had unveiled its maiden awards in India this year to recognize excellence in healthcare in the country. The awards were given in 10 different categories, selected from almost 500 entries by a panel of eminent medical professionals. For Amrita Hospital, the BMJ-India 2014 Health Care Award was given for continuously striving for excellence in delivering high quality, affordable cardiac care to children.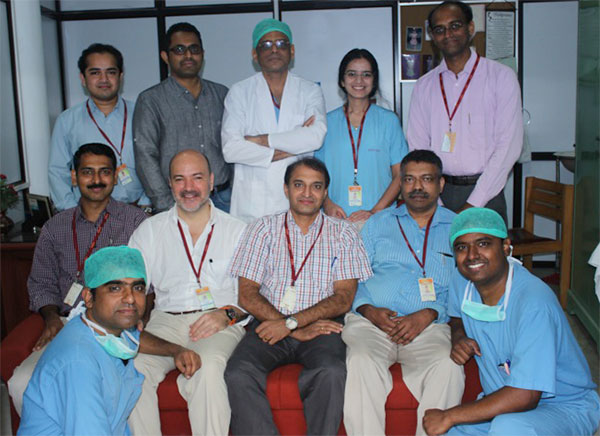 Amrita Hospital performs on an average 700 pediatric cardiac surgeries annually, while another 600 children are treated in the catheterization laboratory, Dr Raman Krishna Kumar, Clinical Prof and Head of Department of Pediatric Cardiology, who received the award, said. Since its inception in 1998, AIMS has performed 12,000 heart operations and 10,000 catheter procedures in pediatric cardiac care.
Amrita has pioneered low cost treatment for children with congenital heart disease and developed a unique treatment protocol for closure of a certain type of heart defect known as Patent ducts arteriosus or PDA. Over the last 16 years Amrita Hospital has become a preferred destination for babies in the region requiring heart surgery with exceptional surgical results in this difficult discipline.