From Saturday 25th May to 2nd June, 208 cataract surgeries were performed in Thika hospital on the outskirts of Nairobi for poor people.
The project was gestated, as a direct request from Amma and it was MA Center Kenya, who invited a team of Spanish doctors to do the surgeries.
Nagesh Katuri, representing the MA Center, Kenya, host the program along with Lions Club Club of Greater Nairobi and Lions Club of Chania Falls.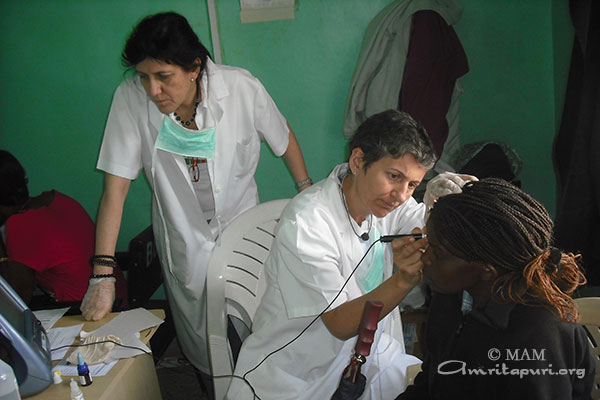 Two ophthalmologists Dr Jaime Javaloy and Dr Tomas Moya, two nurses and two optometrists from Spain, and a surgeon constitute the medical team. There was a lot of local support, to translate, to accompany, to take notes, move patients, and get whatever was needed urgently.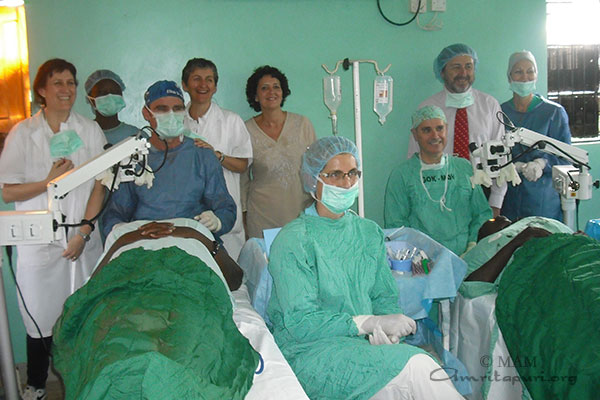 Governor of Kaimbu County graced the occasion of inauguration as the Chief Guest and the Special Guest of Honor was the Spanish Ambassador to Kenya Mr Javier Herrera.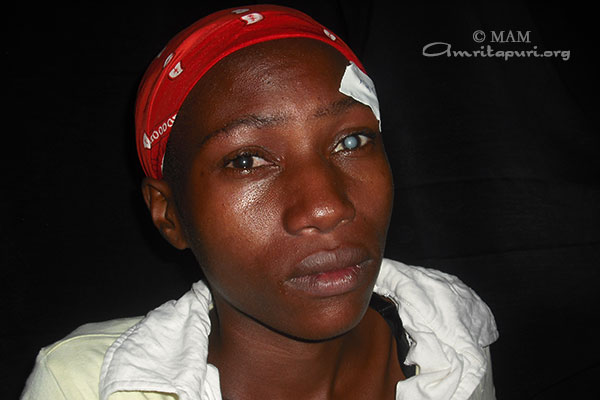 Most of the patients had one eye operated, and only a few cases were operated in both eyes. A young man who came with a foreign body embedded in the cornea, and the case of a 19 years old with an invading corneal epithelial growth were also treated. There were 4 young with traumatic cataract who were also intervened.
– Dass