Nowhere on earth is life lived as fully as it is in Amritapuri. Every nook and corner of the ashram sparkles with dynamism. From the stillness of the morning hours when the ashram is rapt in meditation to the vibrancy of the night when the air is filled with Amma's ecstatic bhajans, Amritapuri is always wonderfully abuzz.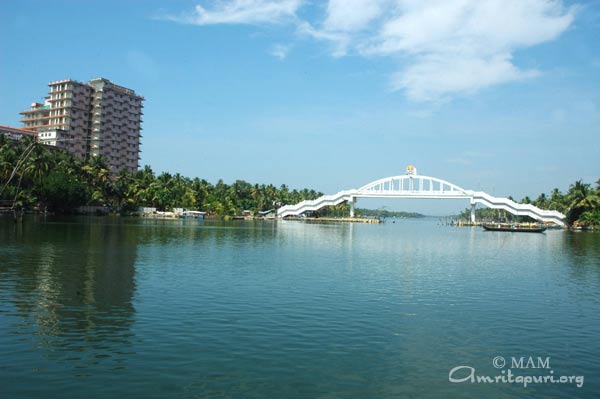 In the glow of yagna fires where the pujaris perform Vedic rituals, in the silence of the library where young monks study Bharat's sacred scriptures, in the sweat falling from the backs of those maintaining the ashram through seva and karma yoga, and of course in the lap of Amma, who is forever sharing Her boundless love in the darshan hall—Amritapuri is truly, as its name indicates, the City (Puri) of Immortal Nectar (Amrita).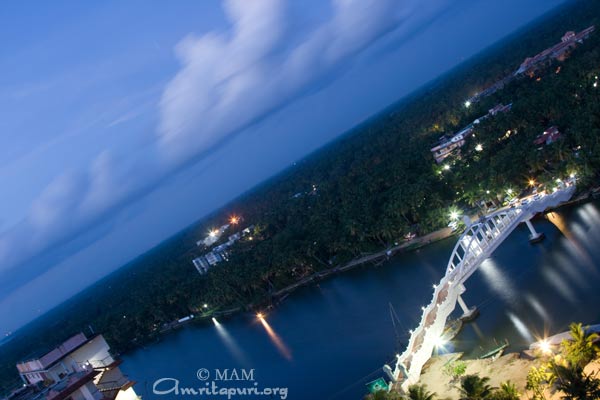 The inspiration for the activity is and always has been Amma. Thousands come to the ashram everyday for Her darshan. Some are seeking spiritual guidance, others want to unburden their sorrows, and many want to simply spend a few moments in Her arms. Amma sees each and every person, no matter how long it takes, giving each person exactly what they need.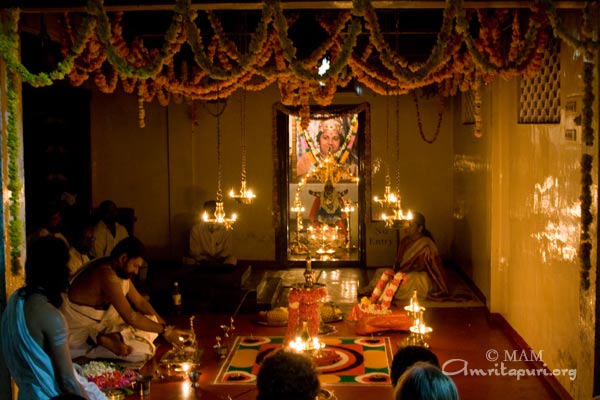 In many ways, the ashram is a university where people of all walks of life have come to study the science of life.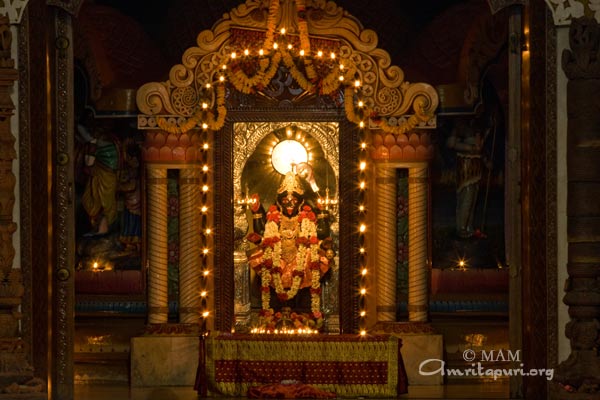 When Amma is not giving darshan, She is leading the ashramites in meditation, instructing them in their spiritual practices and edifying them with Her immortal wisdom. There are classes in yoga, Sanskrit, Vedanta and meditation.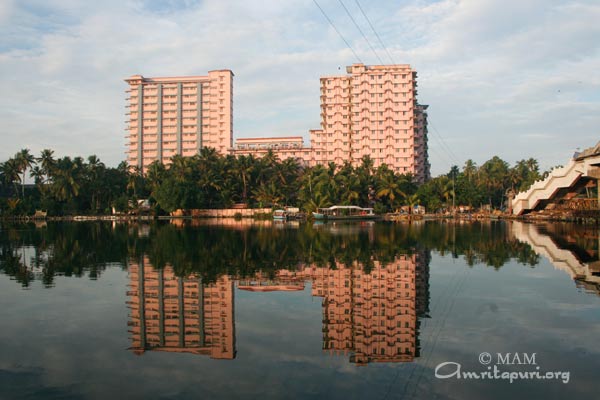 At Amritapuri, the ashramites and the devotees form a big family under Amma, and together they celebrate many religious festivals — Krishna's Birthday, Onam, Christmas, Vishu, Guru Purnima, Shivaratri, Navaratri, Divali — but in truth each day at Amritapuri is a festival. This is reflected in all who come here — the sense of peace, joy and fullness that radiates from their faces.