8-10 October, Switzerland, Winthertur – Europe Yatra 2010
Amma's Europe Yatra 2010 started in Winterthur, Switzerland. On her arrival she visited the new Swiss ashram, which is located in the beautiful countryside of Zürich Canton (District).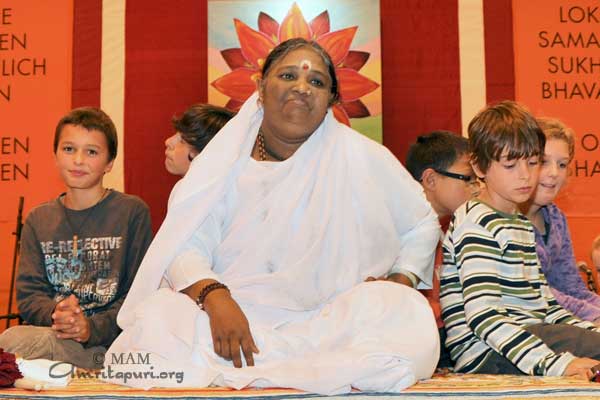 The Swiss devotees gave Amma a hearty welcome. During the program Counsellor of the Indian Embassy in Switzerland Ajneesh Kumar, came to receive Amma's blessing. Famous Japanese pianist, living in Switzerland, Suguru Ito came to perform for Amma together with his wife Margo Cadias, a famous and well known classical opera singer from Poland. Both had previously performed numerous concerts in aid of Amma's charitable projects.