15 September 15, 2023 – Amritapuri Ashram
The Ashram witnessed a joyous celebration of Rosh HaShanah, the Jewish New Year, in the divine presence of Amma.
Devotees of the Jewish faith, who are residing in the ashram, gathered around Amma at the conclusion of daily darshan to mark the occasion of Rosh HaShanah. In Hebrew, "Rosh" translates to "head," and "shana" means "year."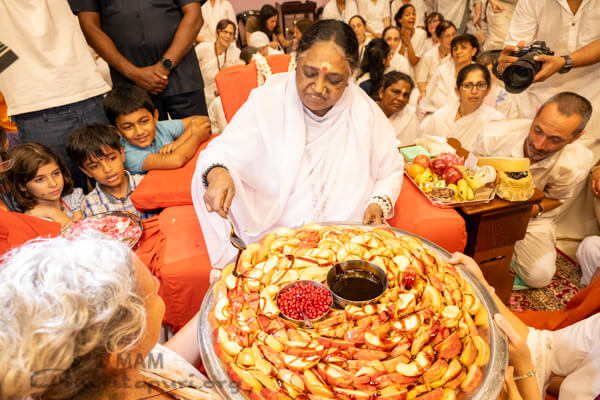 Rosh Hashanah is a two-day observance and celebration in the Jewish tradition. During the event, Amma engaged in a sweet and symbolic ritual. She poured honey onto apple slices, which were presented on a large plate by the devotees. As part of the celebration, Amma sang a bhajan in Hebrew, "Iswar tume daya karo," to uplift the spirits of the Jewish devotees.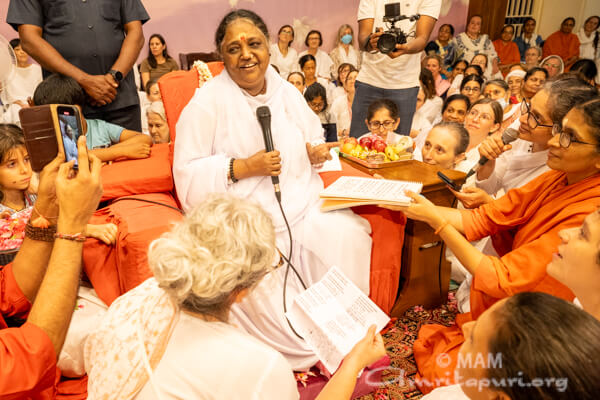 Following this touching ceremony, apple slices dipped in honey as well as pomegranate seeds were distributed as prasad to all attendees, symbolizing hope for a sweet and prosperous new year ahead.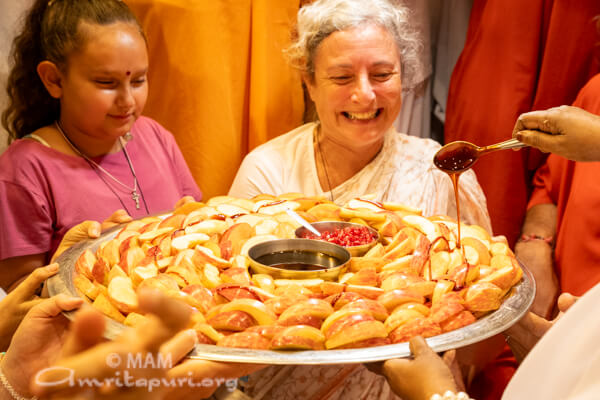 -KaliDas