7 Dec 2022, Amritapuri
Dr Sandhya Purecha, who is known as India's foremost Performing-Academician, arrived in Amritapuri to meet Amma. The Govt of India has appointed the renowned classical dancer as the Chair of W20, an engagement group for Gender Equality with India's G20 Summit. Amma is the Chair of C20, the G20's Civil Society engagement group.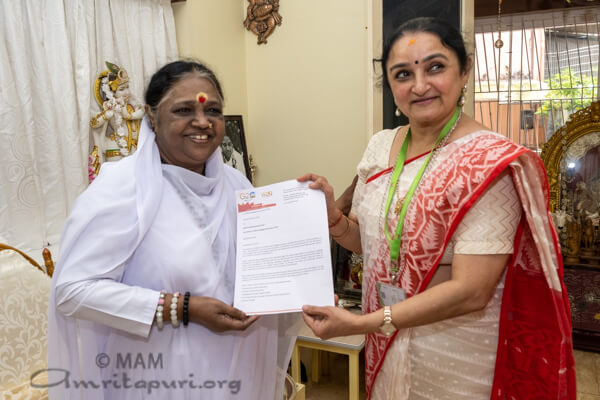 With tears in her eyes, Dr Purecha shared that she has wished to meet Amma for a long time, but many incidents stood in the way.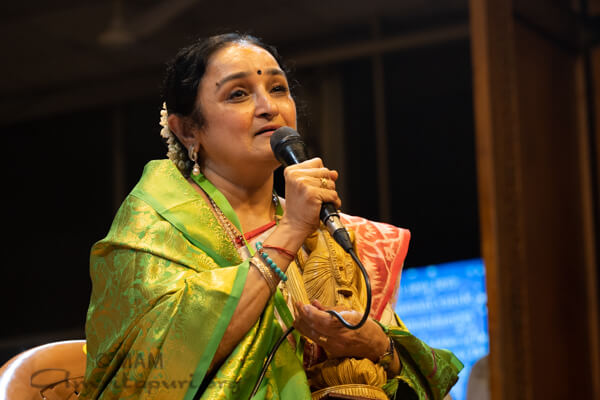 " I'm very blessed. She's not bothered. She's accepted me as her daughter. She's the Divine Mother of all of us. May her blessings shower on us—always. Thank you very much. Thank you," said Dr Purecha.
As a classical dancer, Dr Purecha is the senior-most disciple of the Late Guru Acharya Parvatikumar and has learnt under his tutelage in the traditional Guru-Shishya Parampara.