19 Feburary, New Delhi
The President of India Mrs. Pratibha Patil presented the 'Dharama Ghadga' award to Swami Amritaswarupananda today at Rashtrapati Bhavan.  Swamiji accepted the award on behalf of MAM for the charitable activities undertaken by the MATH.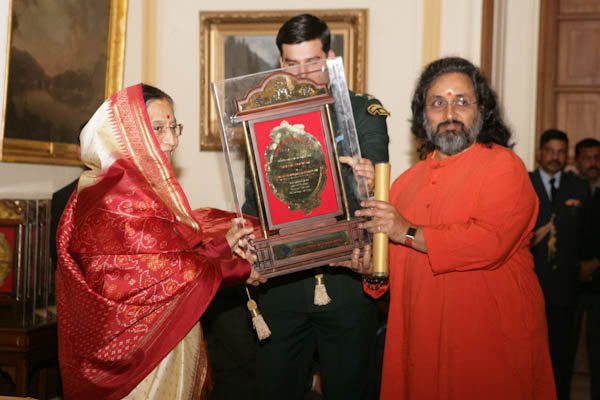 The Pazhassi Raja National Royal Awards are distributed by the Pazhassi Raja Charitable Trust for exceptional contributors to society from all walks of life.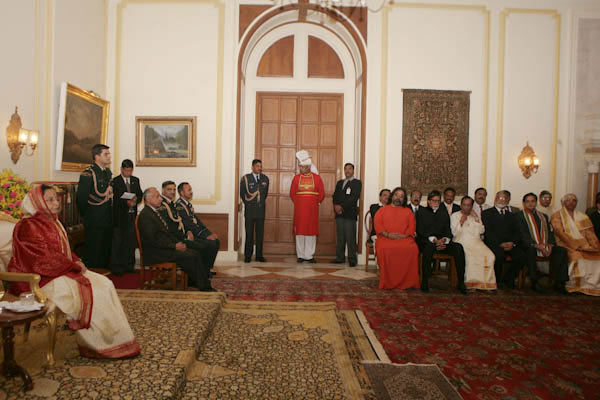 Above: Swamiji is seated next to the other award recipients in their respective fields, including: Amitabh Bachchan, (acting) Dr. Bala Murali Krishna (music), ISRO Chairman Dr. K Radha Krishnan (science), Shashi Tharoor (statesman), Hariharan (music direction)