23 August 2023, Faridabad
Amma unveiled an awe-inspiring 18-feet statue of the illustrious Maharshi Sushruta, renowned as the world's first surgeon, in a sacred ceremony held at the hallowed grounds of Amrita Hospital, Faridabad. This momentous event took place in anticipation of the hospital's grand inauguration, a testament to Amma's unwavering commitment to healing and well-being.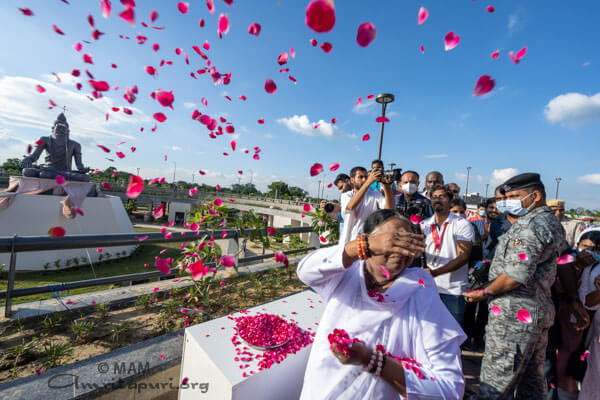 Amma blessed the gifted sculptor behind this creation, the talented Sivakumar of Amrita Kalakshetra, Tiruvananthapuram. This sculpture captures the essence of Maharshi Sushruta's profound contributions to the world of medicine and surgery, preserving his legacy for generations to come.
Amma's unveiling of the statue stands as a symbol of her dedication to healthcare, education, and the timeless wisdom of ancient Indian traditions. As we prepare to inaugurate Amrita Hospital, Faridabad, let us reflect upon the profound contributions of Maharshi Sushruta and upon Amma's mission, spreading love, compassion, and well-being to all corners of the world.