30 March 2022, Amritapuri Ashram
Sivam Sundram Vishwa Kalyana Yajna—a Vedic ritual for world peace—was held at the Amritapuri Ashram led by 108 female monastic priests, the sanyasinis and brahmacharinis.
The event was led by Amma, witnessed Ganapati Homa, Navagraha Homa, and Mrityunjaya Homa. At the conclusion of the yajna, Amma led everyone in meditation for world peace, asking the participants, who were from around the world, to imagine white flowers of peace falling from the sky all over the world onto the seas, rivers, mountains, forests, animals and human beings. "In this time of war and the epidemic, we all need to recharge our minds so that good may come to all and that peace may prevail throughout the world," Amma said. And she lead everyone in chanting the peace prayer om lokah samastah sukhino bhavantu.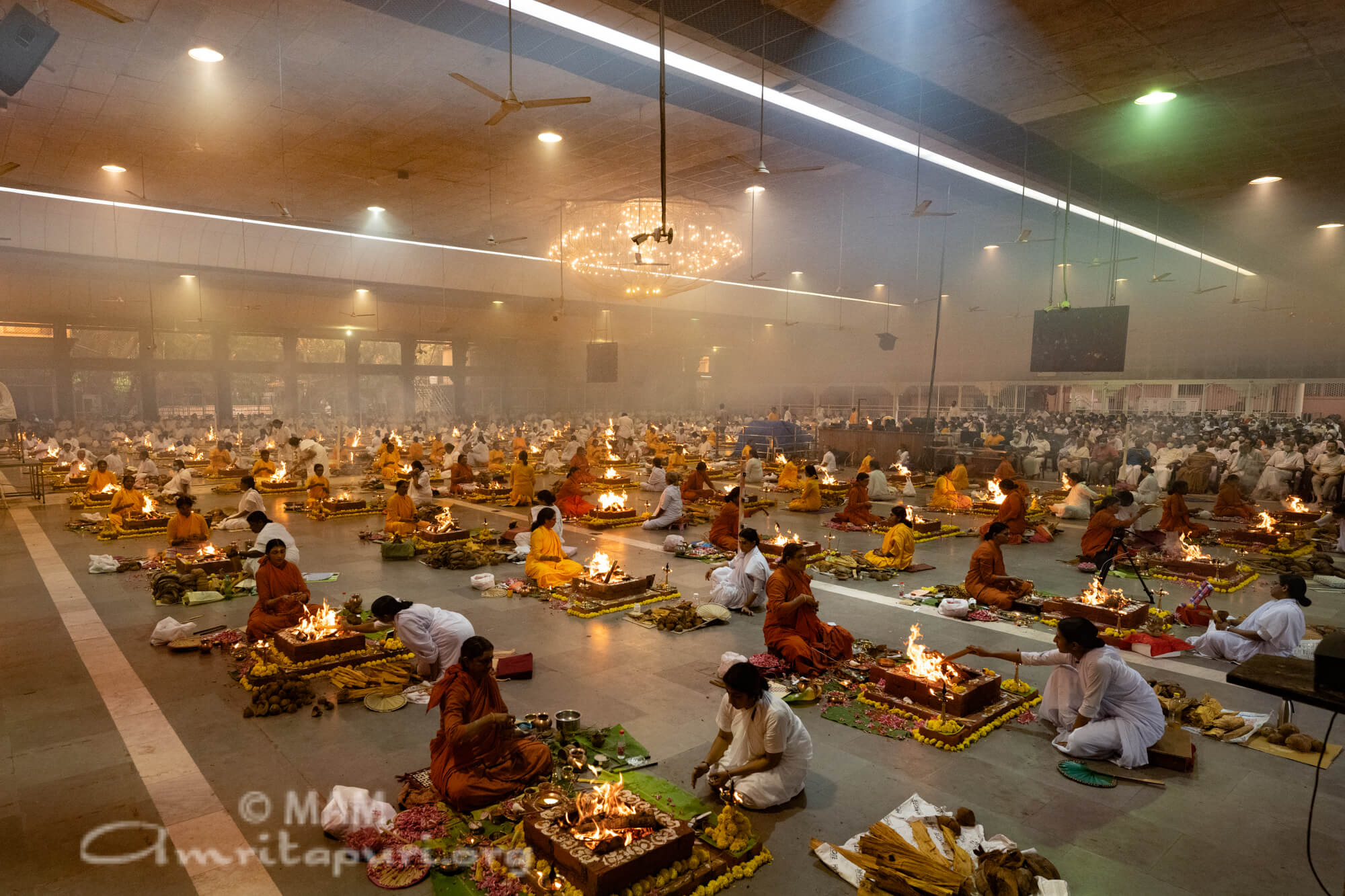 Prayers have positive influences on human health and functioning. Amma often reminds us of the strength of group prayers. It is indeed a vast transformative power when people come together to make a resolve. Collective prayers are capable of bringing a paradigm shift over humankind.