11-13 July, Chicago – America Yatra 2019

During Amma's Chicago programs, United States Representative Raja Krishnamoorthi honored Amma with a congressional commendation recognizing her humanitarian initiatives and conservation efforts across the globe. Congressman Krishnamoorthi said that the congressional commendation was entered into the United States congressional record to ensure that people today and throughout history know who Amma is and what she has done. The commendation will remain a permanent part of the official congressional record.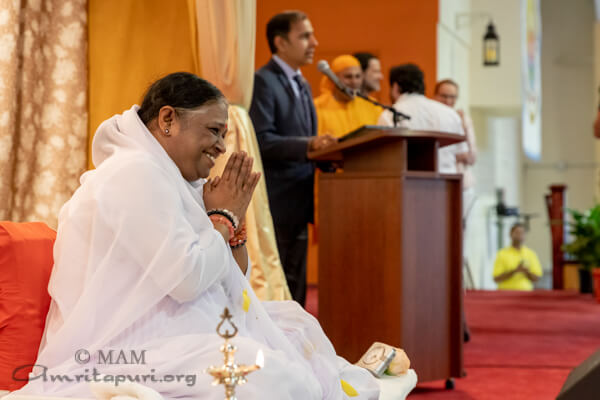 Reading from the commendation, Rep. Krishnamoorthi said, "Amma continues to share her vision of peace, understanding and love through speaking programs, meditation retreats and her willingness to embrace all in need of blessing. Madam Speaker, I want to recognize Amma's selfless and compassionate devotion to all people, the work of her charities to relieve poverty and provide health care and education, her outspoken advocacy against human trafficking, and her efforts to encourage sustainable practices and protect our shared ecosystem."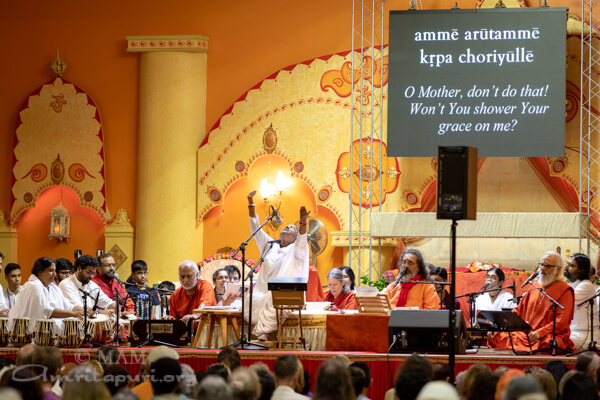 After reading the congressional commendation, Congressman Krishnamoorthi said in closing, "We need more of her blessings now more than ever." His words drew enthusiastic applause from the thousands assembled for Amma's evening program.