27 July 2018, Kochi
The doctors at Amrita hospital have inserted a laser fibre into a 22-week-old foetus that had an obstruction in its urine flow due to which its kidneys were getting damaged. The laser fibre was inserted through the mother's abdomen into the urine bladder of the foetus and the obstruction was removed. The unborn baby is now doing well.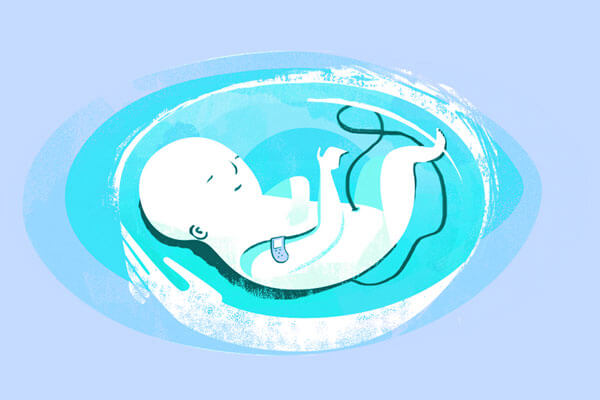 A 28-year-old woman from Thrissur, currently residing in Dubai, who was 21 weeks into her pregnancy, had come for a routine check-up at the Amrita Institute of Medical Sciences, during which the doctors found that a valve in the urethra (the tube that carries urine from the bladder to the exterior of the body) of the unborn baby was obstructing the urine flow and causing damage to the kidneys. An analysis of the foetal urine showed that the kidneys still had a chance to recover.
"The condition may have turned fatal if left untreated. It was then decided to conduct surgery on the unborn baby in the womb rather than wait for the birth. In a surgery that lasted an hour, a laser fibre was inserted through the mother's abdomen and uterus into the urinary bladder of the foetus, and the obstructing valve was removed using a laser. This has allowed the foetus to produce urine normally and the kidneys to recover. It will also improve the development of the lungs," said Dr Mohan Abraham, head of the department, paediatric surgery, Amrita Hospital, who led the team of surgeons.
"This is a big step in the care of the unborn baby, making it very affordable at a fraction of the cost compared to regular renal treatment. Currently, the global destinations for foetal surgery include countries like USA, Brazil, Spain and the UK. With this feat, India too has arrived on the global stage in foetal surgery," said Dr Vivek Krishnan, professor, foetal medicine, Amrita Hospital.