MAM volunteers have been active in numerous relief activities related to the recent floods in Kerala caused by continuous heavy rains. The landslide and rains have hit about half the state, with more than 60,000 people rendered homeless.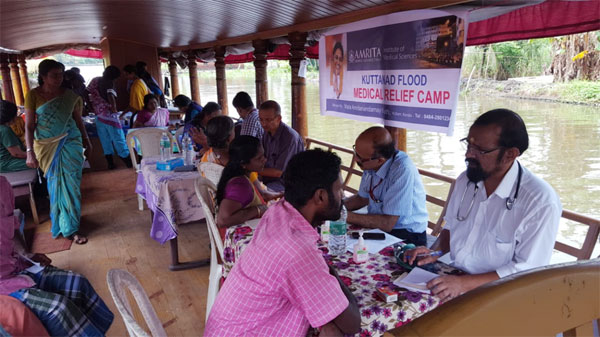 In the past week, a medical team from Amrita Hospital has visited 13 Panchayats in Alappuzha district, providing 18 medical relief camps to said areas and serving 3618 patients. Twenty more such camps will be conducted in Alappuzha alone. In many places, the team has had to deliver service and medical assistance by boat as the areas are deeply flooded.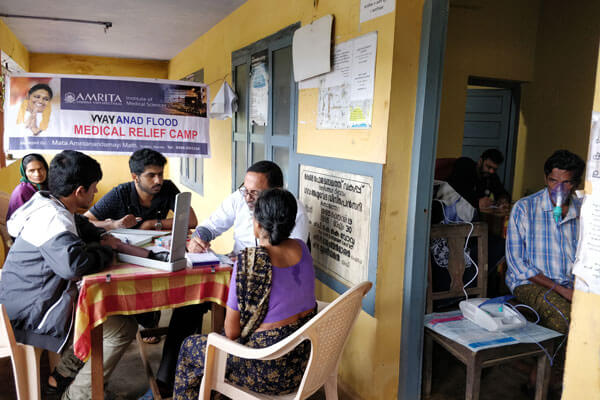 Another team of doctors and paramedics have been conducting medical camps in Wayanad district with the support of a telemedicine unit. The team will be conducting another 25 more camps in the hilly areas of North Kerala. Offering round the clock services, the team will remain until the flooding has abated.
MAM volunteers are also distributing drinking water, bags of food, grocery, clothes, blankets and bed sheets to the affected people. The AYUDH team will also begin clean-up drives in the flood-affected areas starting Wednesday. More help will be planned out as the situation and needs are evaluated.
-Tulasai