28-29 June, Boston, Marlborough — America Yatra 2018
On the first night of programs, on Amma's annual visit to New England, Amma was welcomed with annual cultural programs from both African and Indian traditions. The program in Marlborough, Massachusetts, thus served as a hub for intercultural exchange, with thousands of people gathering to celebrate Amma's profound messages of love, compassion and seeing the unity in diversity.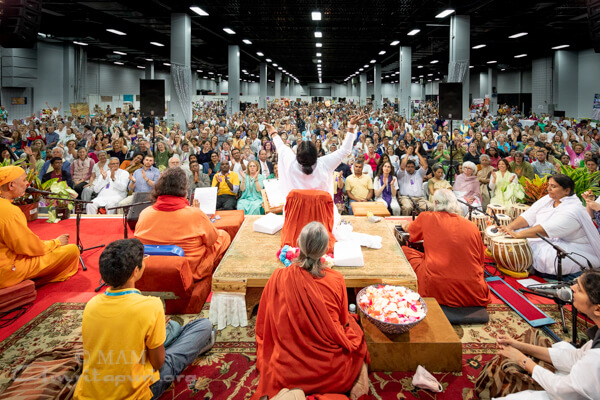 Another beautiful moment of unity in diversity occurred when five Christian reverends and ministers from Connecticut — leaders of more than 200 churches — came for Amma's embrace. Their mutual appreciation for how love, compassion and service are the common core of all faiths was a testament to Amma's saying, "Religions are the flowers arranged for worshipping God. How beautiful it would be if they stood together! They would then spread the fragrance of peace throughout the whole world."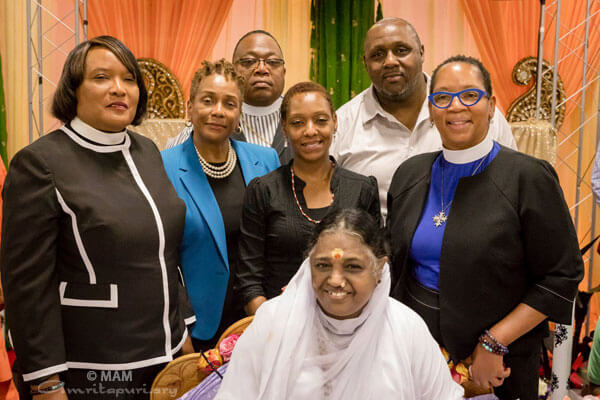 Amma's yearly visit has also inspired the New England devotees to continue their ongoing social-service projects with renewed enthusiasm. These include the running of soup kitchens and the collecting and distribution of healthy non-perishable food and other essential items to food shelters.
The New England devotees also run "Amma's Hands," an initiative that brings volunteers to tend to people at the final phase of their lives at the Blueberry Hill Nursing Home & Rehabilitation Center in Beverly, Massachusetts.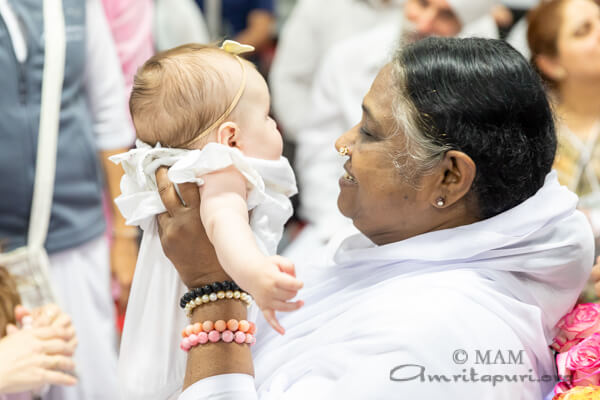 -Dass