Cyclone Ockhi, the most intense tropical Arabian Sea cyclone in years, hit the Kerala coast last week without warning. Heavy rain and strong winds claimed many lives and inflicted widespread property destruction. Many homes were destroyed. Local fishermen off the coast of Kerala's capital, Thiruvananthapuram, were the worst affected. The bodies of some were found strewn across their boats and more than 270 fishermen are still missing. The exact death toll remains unknown.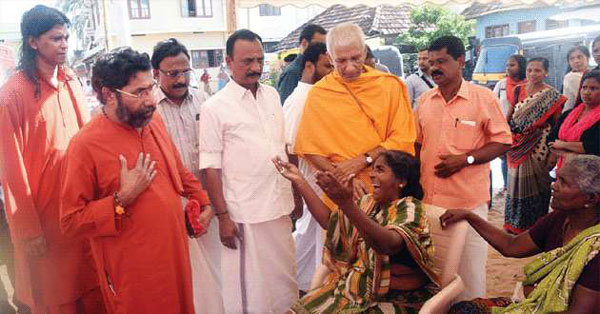 Many of the victims' families are now totally uprooted, having lost their loved lones as well as their security, food and shelter.
Amma responded right away by announcing a package of Rs. 100,000 in immediate aid for each of the families of the fishermen who died in the cyclone, and pledging to rebuild houses that were destroyed by the cyclone. Our volunteers set-up food relief camps for the widows and hundreds of affected families. Free treatment for the injured was offered at Amrita Hospital. The Math is also working closely with local church authorities to maximize outreach.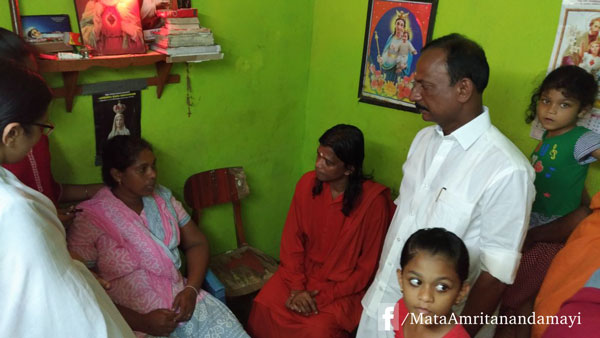 Senior swamis of the Mata Amritanandamayi Math and many Embracing the World volunteers visited the camps and homes in affected communities including Poonthura, Vizhinjam and Valiyathura to console the victims and families.