Over the past week and a half, volunteers from the Houston chapter of AYUDH have been participating in city-wide efforts to assist those impacted by the devastation of Hurricane Harvey. The hurricane, which has left thousands of people without their homes and destroyed local infrastructure, ravaged the Houston area from August 24th to September 2nd. Through a range of aid efforts led by local volunteers, AYUDH been organizing regular donations, meal preparation and support for those most impacted by the storm.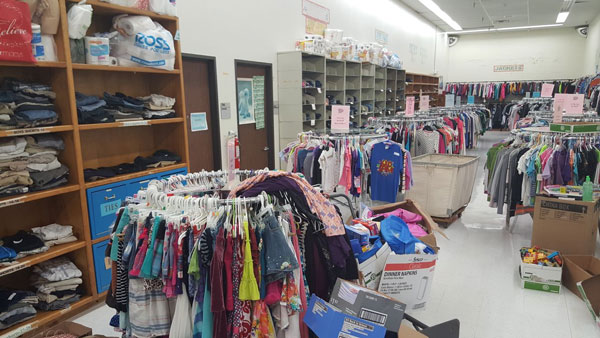 As the weather created a hazardous environment in certain areas in Houston, temporary shelters were set up in stadiums, convention centers, churches and even schools. They were in high demand for supplies. Within the first two days after the storm, AYUDH volunteers were able to deliver over 100 care packages, consisting of everyday essentials such as toothpaste, toothbrushes, deodorant, tissues, granola bars and other various snacks. These care packages were accompanied by baby food, baby wipes and canned foods which were brought to a donation center located on Dairy Ashford Road. On the same day, other volunteers donated dog food to a local pet shelter.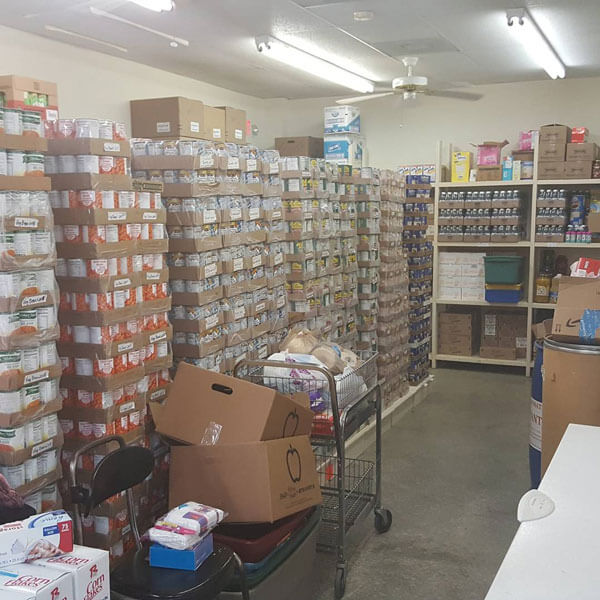 The next day, members in Katy were able to locate temporary shelters in need of donations. AYUDH members delivered loaves of bread, bottles of jam, boxes of croissants, packets of tortillas, boxes of cereal, containers of chips and Gatorade to Cinco Ranch High School in Katy. AYUDH also delivered dishing washing soap, diapers, cereal and snacks to an independent shelter in Katy, as well as two trays of homemade food, water and snacks to First United Methodist Church.
During the remainder of the week, volunteers continued to assist shelters. While visiting St. Theresa's Church shelter, volunteers learned what they needed and then provided them with items from their list of requests. Members were able to donate bread, water, snacks, sanitary items, diapers and feminine products. Later that day, volunteers also prepared 63 sandwiches and two trays of pasta to serve to the homeless through an organization known as Food Not Bombs.
AYUDH Houston is currently working on focusing on one specific organization's needs by assuming and fulfilling the entire list of items needed by the St. Lawrence Church in Sugarland. Their goal is to collect, assemble and deliver all the items they need.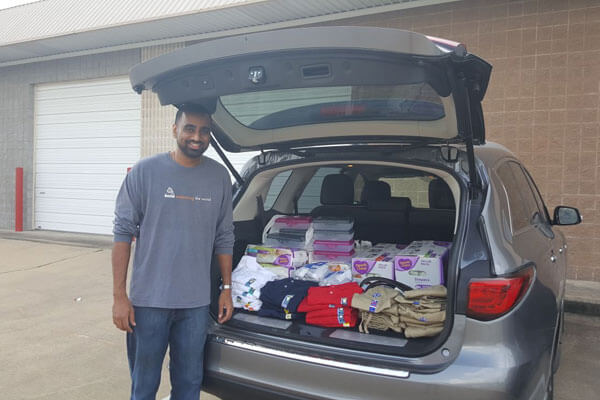 Thus far, AYUDH has managed to assist different parts of the Houston Metropolitan area consisting of the City of Houston, Sugarland and Katy. Volunteers' upcoming projects include assisting families to restabilize their lives by providing much needed aid to families through an organization known as Adopt-A-Family. AYUDH is also assuming responsibility for other organizations' entire lists of items, one by one, in order to deliver focused, undivided attention to one organization at a time and organizing members and families into groups of volunteers to serve at shelters and damaged homes during this time of great need in the Houston community.