September 5th, 2017 Houston, Texas, USA
Hurricane Harvey, one of the costliest and damaging tropical storms in United States history, devastated many lives and rendered millions of people homeless, without access to adequate food, water, and basic resources. Beginning on August 25th, 2017, the hurricane ravaged Houston, Texas and the surrounding areas, leaving destruction in its path.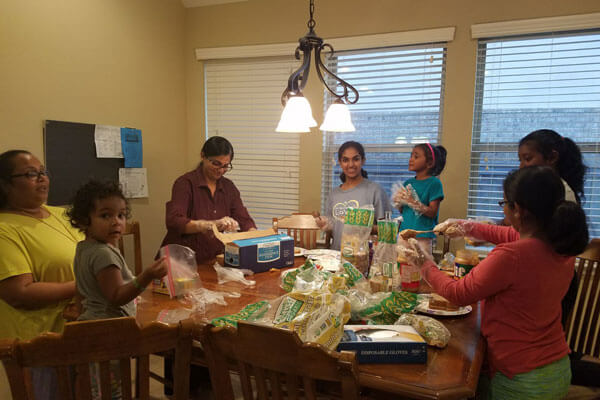 The Houston chapter of Embracing the World has been responding to this disaster as volunteers from the state of Texas are hand-delivering food, pet supplies and basic hygiene products to several shelters and churches across the Houston area. Supply kits, containing baby wipes, feminine hygiene products and fresh water are being distributed in several locations, while fresh meals and packed lunches are being provided to families forced to leave their homes because of the storm.