9-10 February, Palakkad, Kerala – Bharata Yatra 2017
After spending the last few weeks traveling in Tamil Nadu, Amma returned back to Kerala and held a two day Brahmasthanam festival just across the border in Palakkad.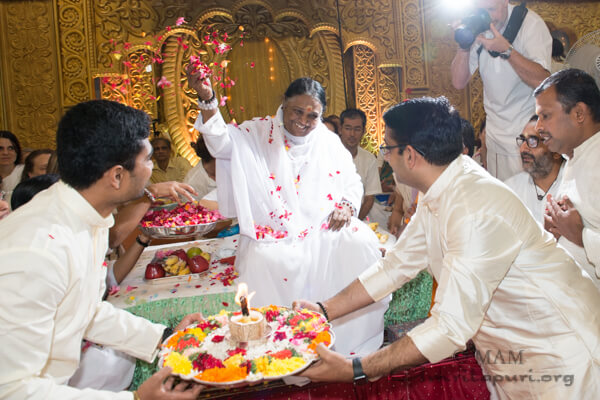 During the two days Amma gave satsang, led bhajans, and gave darshan to the massive crowds on hand. While giving Satsang, Amma said: Discernment is the switch that turns on the light of knowledge and those with discernment would be able to understand the message behind each positive and negative experience. "They will accept anything that comes their way with a smile," she explained.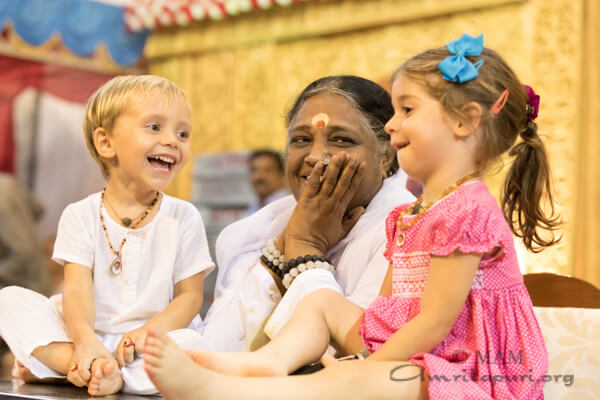 A tribal community from Siruvani Hills which is part of the AmritaSeRve village project came to meet Amma. After a 45 days of training they are now able to generate sustainable livelihood by creating furniture and craft making using Lantana camara wood and marketing of the finished products along with forest conservation. They thanked Amma for their new income generation. Amma asked Ashram to place an order for one lakh rupees.
Amma distributed saris to the self help group members. Amrita Vidyalayam and Bala samskriti children presented different cultural programs.
-Kannadi