28 Jan, Kanya Kumari, Tamil Nadu – Bharata Yatra 2017
Amma dedicated the Ramayana Darshanam (Ramayana painting exhibition) and Bharat Mata Sadanam (Bharat Mata Temple) at the Vivekanada Kendra, Kanya Kumari. In a reception given to her, addressing the huge gathering Amma said: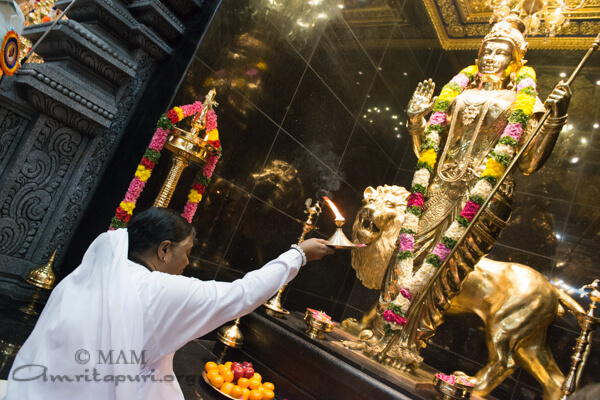 "Indian culture is an ancient culture that remains alive and vibrant to this day. Complete realization of the True Self and pure compassion to all creatures are its hallmarks. It teaches us that everything in the universe is but a different manifestation of the Supreme Truth and, therefore, we should learn to respect, love and serve even the tiniest of creatures, seeing them to be one with ourselves.
Amma is happy to see the rise of a temple dedicated to such a mother, the mother of the nation Bharat, through the efforts of the Vivekananda Kendra. This temple sends out the powerful message that we should each build a temple of love to our nation in our hearts. We are deeply indebted to the land and culture that has made us who we are. This land is our mother. This culture is our mother. If we allow that connection to be lost, we will become lost, like a kite whose string has snapped. We should have devotion, respect and reverence for our mother. Only then can we be considered ideal and virtuous children. We should be able to transcend the challenges of the modern times while remaining rooted in our culture.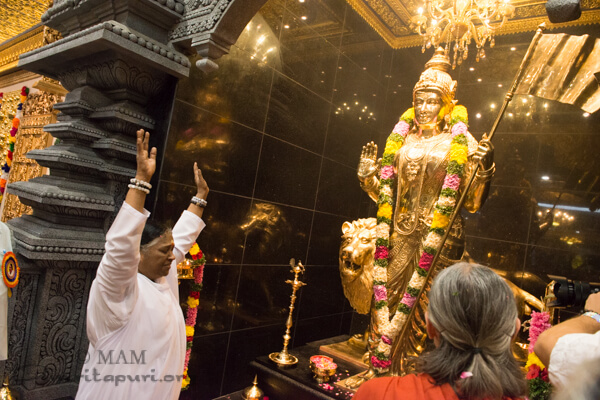 Yet, we should not forget that, in order for us to truly feel national pride, even those at the bottom rung of society should be in a position to live a life of dignity. We should be willing to put in the effort to make that a reality. There is no religion or scripture greater than comforting the sorrowful, encouraging the weary, and offering a helping hand to the struggling.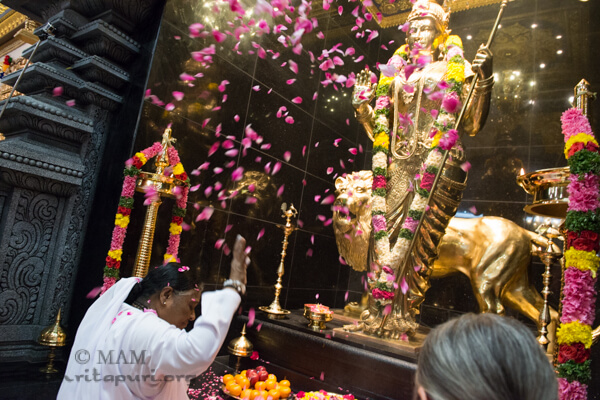 Patriotism is not a base emotion. Rather, it is an energy that can awaken the good within us. We should be able to fight for our nation, riding in the chariot of enthusiasm, wearing the armour of self-confidence, with viveka as our charioteer. We should build a nation and society that is charged with new life and spirit. May this new Bharat Mata temple that has risen up on this southern tip of our country provide the encouragement and motivation for accomplish this."