On the eve of Amritavarsham 63, the Amritapuri campus of Amrita University hosted a High Level Panel Discussion on Making Sustainability a Reality: from Policy to Successful Practice on September 25, 2016.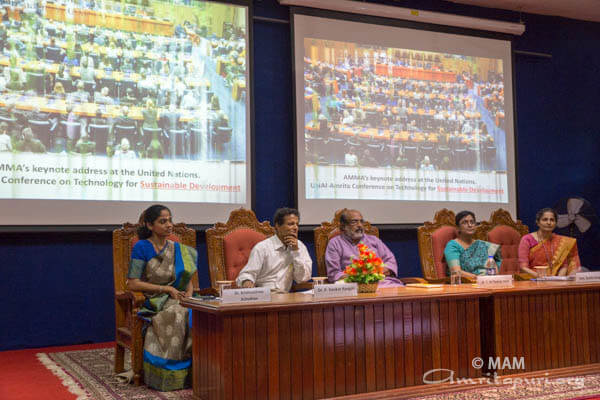 Dr Venkat Rangan, Vice Chancellor, Amrita University delivered the presidential address wherein he enumerated the various missions that have been undertaken for making sustainability a reality. Amrita University is among the very few universities which follow a multi disciplinary approach, rather than a narrow-lane approach.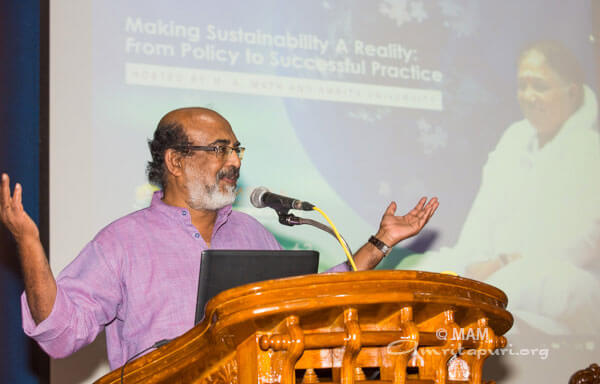 The Inaugural address was delivered by Dr Thomas Isaac, Finance Minister, Kerala. He said that that we should implement such sustainable projects with deep involvement of people as the chances of them succeeding is greater . He complimented the Amrita for leading the sustainability initiatives in various fora and facilitating such events.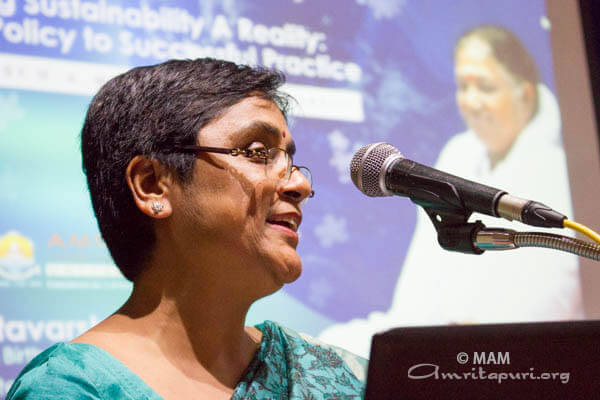 Delivering the special address, Smt Sunita Sanghi, Advisor, NITI Ayog, informed that India is a signatory of the UN Sustainable Development Goals(SDGs). Earlier, Smt Sanghi stated that she was particularly impressed with the wide variety of work done in the area of Women Empowerment. She was happy to know the numerous initiatives that Amrita was undertaking to facilitate impoverished women to learn relevant skills, which they could utilize in their own environments, creating empowerment through employment.She is confident that institutions like Amrita could go a long way in these noble missions.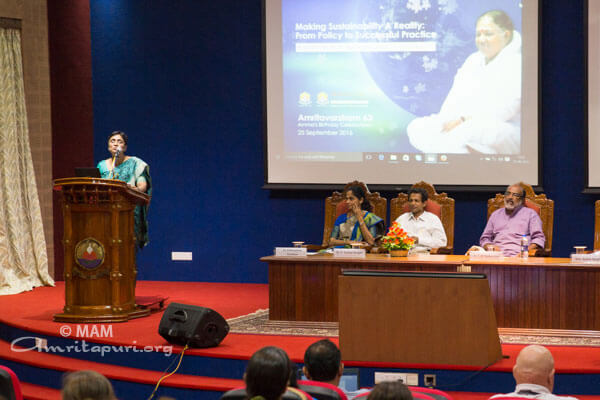 The Finance Minister launched the Amrita Vasudha initiative and gave away souvenirs to Amrita University champions who are championing the implementation of the Sustainable Development Goals in various campuses.
-Das