18-19 Jan, Kodungallur, Kerala – Bharata Yatra 2016
After programs in Kozhikode, Amma travelled to Kodungallur for the next two day Brahmasthanam festival on her 2016 North Kerala tour.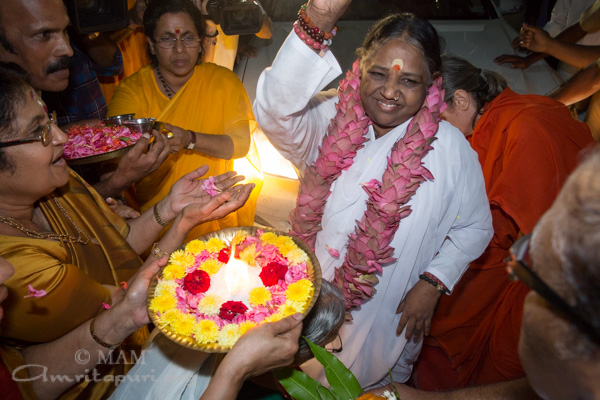 Kodungallur is home to the first Brahmasthanam Temple consecrated by Amma in 1988. Because Amma has been coming here for so many years, there are many devotees in this city that have special relationships with Amma going back over 30 years. Amma spent many tender moments reminiscing with each one, playing and joking with them.
During the two days of programs, Amma gave darshan, led bhajans and gave satsang.
Each day Amma was led to the stage by a Panchavadyam troupe and was received on the stage with chanting of Vedic Mantras.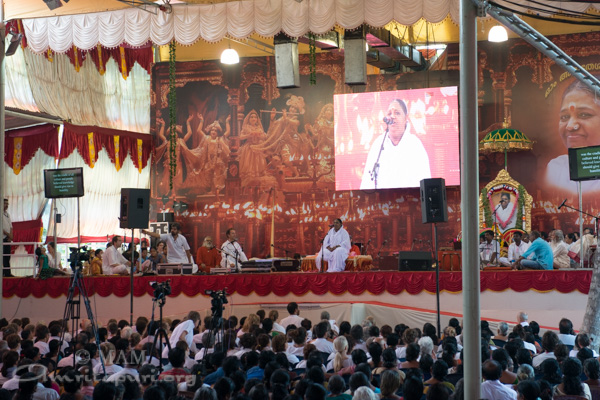 As Amma gave darshan throughout the day two days, Amrita Vidyalayam students presented different cultural programs. Amongst the thousands of people who came to meet Amma over the two days one of the distinguished guests who came to meet Amma was Malayalam film director Major Ravi.
– Kannadi