A hospice is an institution where specialised care for the terminally ill is provided in an atmosphere of love and compassion. In a society where only a handful can afford the high cost of treatment and personal care, the majority of terminally ill patients are considered a burden by both family and society. These individuals often undergo intense physical and psychological suffering and are left to die a death lacking in dignity.
In 1995, Dr. P.C. Alexander, Governor of Maharashtra inaugurated the Amrita Kripa Sagar Hospice near Mumbai, only the third such institution of its kind in the country. The special significance of Amrita Kripa Sagar is the spiritual solace and atmosphere of love and compassion it provides to all resident patients.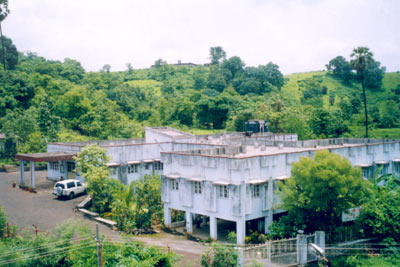 Amrita Kripa Sagar Hospice consists of a main building with accommodations for 50 patients, medical facilities to relieve pain and lessen the suffering, kitchen, meditation and prayer hall, residential quarters for in-house medical and nursing staff, mortuary and crematory.