21 June 2015, Mata Amritanandamayi Centre, Quatre Bornes, Mauritius
GreenFriends Mauritius planted 150 saplings, both indigenous and exotic plants to commemorate its launching and mark the first International Yoga Day.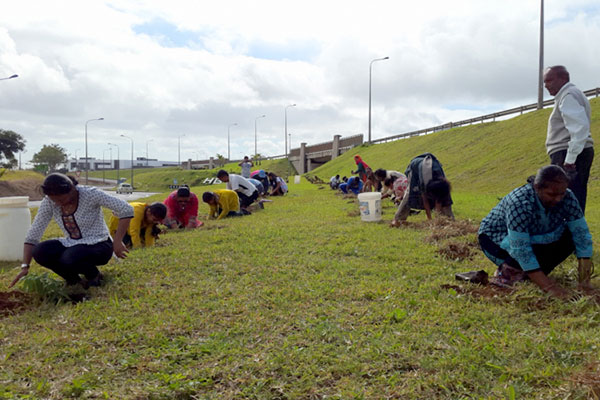 Trees are the lungs of Mother Earth, filtering pollution and providing oxygen in return. Over the course of its life a single tree can absorb one ton of carbon dioxide. GreenFriends believe that the tree planting will help our next generation. Although our efforts may seem small or insignificant but it will certainly bring a real change.
Honourable Minister Raj Dayal – Minister of Environment accompanied by his wife planted the first tree to mark the official launching of Green Friends Mauritius.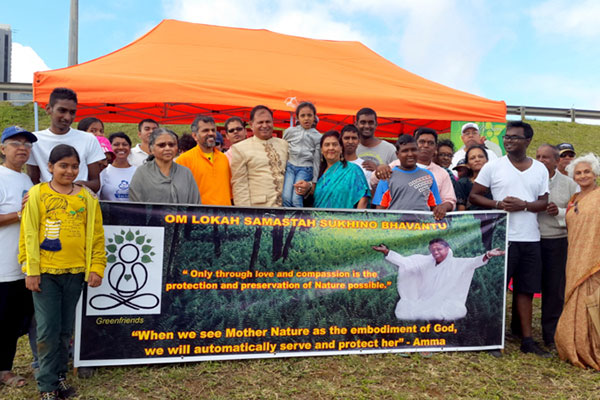 All the devotes stood in a line by the Rose Hill/Trianon road and planted the balance 149 trees simultaneously while all were singing the chant of Lokah Samasta Sukhino Bhavantu. They received the blessings of the Almighty in the form of a drizzle too.
GreenFriends is an international environmental initiative started by Amma in 2001.