27 Sep 2014, Amritpauri — Amritavarsham61, Amma's Birthday celebrations
The Amrita A-One Fuel-maker is an electricity-free machine for producing fuel briquettes from bio mass, like husk, sawdust, pine needles, dry leaves, etc. This patent-pending technology produces briquettes with bicycle power and is a great way to generate income as well as reduce fuel cost for rural Indian villagers.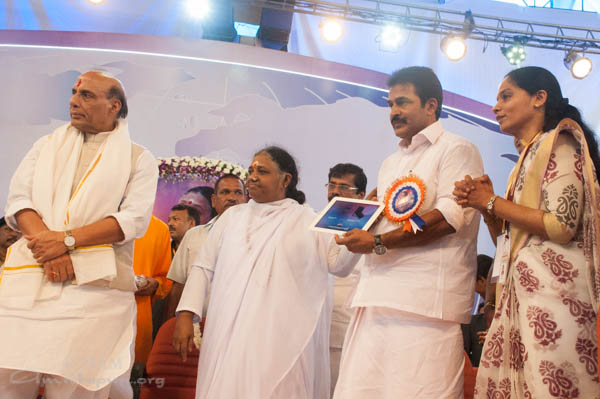 The Amrita All-Purpose Solar Dryer is for drying vegetables, fruits and herbal leaves using indirect passive heating technology, thereby preserving mineral and vitamin compositions.
Both were unveiled by KC Venugopal, MP on the occasion occasion of Amritavarsham61.