Redondo Beach, California
Two hundred honored guests, including state and local officials gathered on January 21st for the official ribbon cutting ceremony to inaugurate the MA Center LA, located at 128 South Catalina Avenue. The new community center is part of the United Nations affiliated NGO, Embracing the World (ETW), a charitable outreach organization founded by Mata Amritanandamayi Devi, the celebrated spiritual leader and humanitarian.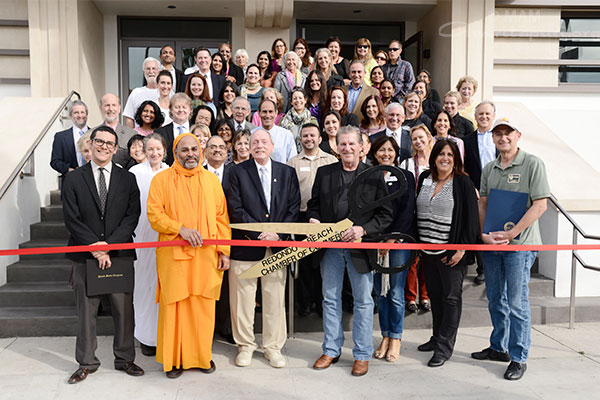 A welcome letter from Los Angeles Mayor Eric Garcetti was presented stating, "I applaud Amma and her team for bringing their programs and philanthropic services to our area."
Other fifteen commendations were presented to the MA Center community by the officials of the city and around.
Ron Gottsegen, president of the MA Center LA, expressed his appreciation at the gathering, saying "Our work is only just beginning…now it is up to us, from this beautiful home, to serve the people who need our help."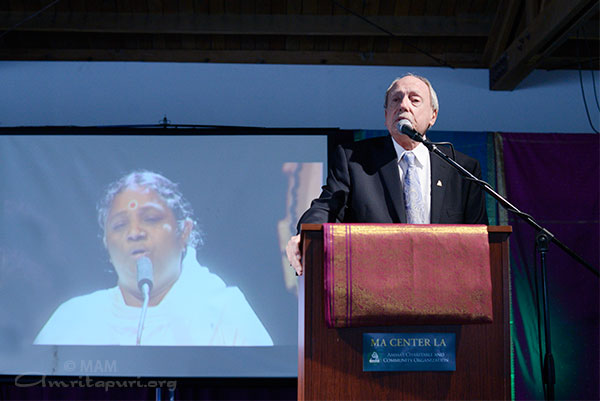 A newly refurbished art deco landmark, the MA Center LA (128 S. Catalina Avenue) is one of the oldest buildings in Redondo Beach. MA Center LA aims to become a vibrant hub for advancing humanitarian activities and community service throughout Southern California.