In Attappady, an electrician course was conducted at Kottatara Karandara Community Hall for Adivasi youth. The 45 day long course was organized under the auspices of the Amrita Self-Reliant Villages program (Amrita SeRVe) in association with the Ministry of Micro, Small & Medium Enterprises (MSME), Government of India.
Amrita SeRVe is a program initiated with the goal of helping 101 villages throughout India establish their required infrastructure to become self-reliant role-model villages. The course was organized on the basis of requests received from the chiefs of the tribal hamlets, known locally as Mooppan.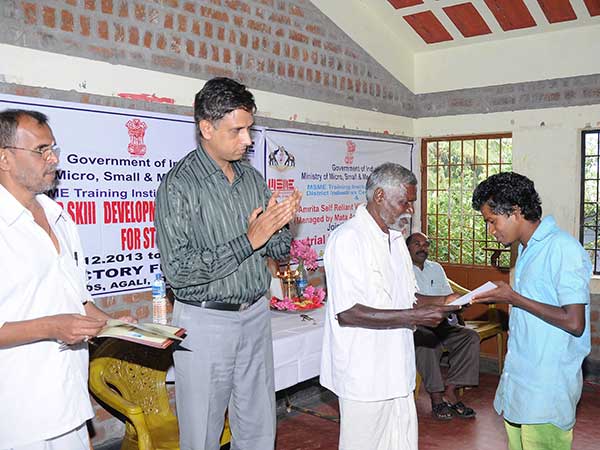 The trained electricians performed the wiring of two homes and finished incomplete electrical works in other homes using the electrical supplies provided to them during the course and decided to perform repairs for free for all people in the hamlets.