23 Jan, Vishakahapatinam, Andra Pradesh – Bharata Yatra 2013
Amma held a program for the first time in Vishakh even though she has visited the place several times.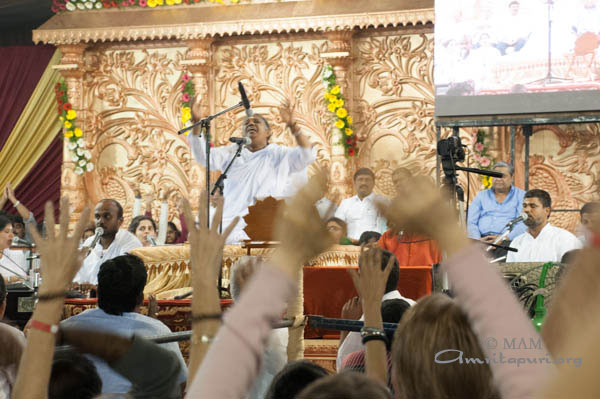 The program took place in the evening at the A.S. Raja College grounds. The ex Mayor of Vishakh, D V Subha Rao officially welcomed Amma by saying,  "Amma is the mother of universe, the very embodiment of love".
Vidyamritam scholarships for the economically marginalized children were distributed to 100 beneficiaries as well 100 pensions as part of the Amrita Nidhi, scheme for poor and widowed women.
Ammas satsang was translated into Telugu, the local language by Br Srinivas. People were absorbed in Amma's satsang, hearing Amma speak for the first time and showing their appreciation by clapping throughout.
Amma's darshan lasted the whole night and finished near 9am the next morning.  As soon as darshan finished Amma and the tour group headed inland to Hyderabad for the next stop on the tour.
-Kannadi