13-15 November, Milano, Italy – Europe Yatra 2012
Amma held three days of in Milano, Italy at Malpensafiere hall.
Several dignitaries turned out to officially welcomed Amma to Italy. In addition to the Honorable Consul General India,  Mr Sanjay Kumar Verma, several Italian musicians and television personalities were present on the dais, including Elenoire Casalengo, Diego Dalla Palma, Kristen Grove, and Jo Squillo.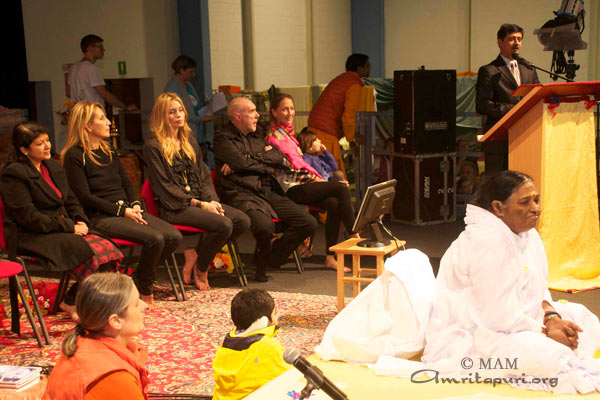 The large crowds showed their typical Italian enthusiasm and appreciation for Amma as they were constantly cheering and applauding each time Amma arrived or left the hall or sang a bhajan.
From Italy Amma travelled on to Dublin, Ireland for the final stop of the European Yatra 2012.