27 -30 May , Seattle, – USA Yatra 2011
Commencing her 25th tour of North America, Amma was welcomed to Seattle, also known as emerald city, by many of her American devotees.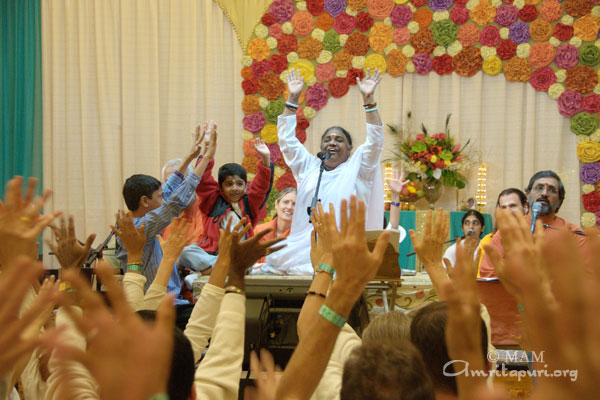 At the Hyatt Regency Convention Center, representatives from the local Native American Indian community performed a number of songs for Amma, expressing the universal truth of all cultures and traditions.
Devotees from all over the North West of America came together to perform a dance celebrating Amma's 25th year of the visit to the country.