5 April 2011, Kenya
The Vice-President of the Republic of Kenya, His Excellency Kalonzo Musyoka opened the new children's home built by Mata Amritanandamayi Math Charitable Trust – Kenya, in Amma's presence. In a public function organized here at Athi River, in addition to the Vice-President, several other dignitaries including the Deputy Minister for Sports and Culture, Mrs Wavinya Ndeti, several MPs, the district collector and the famous Kenyan singer Eric Wainaina were present. Initially, the children's home will accommodate 108 children.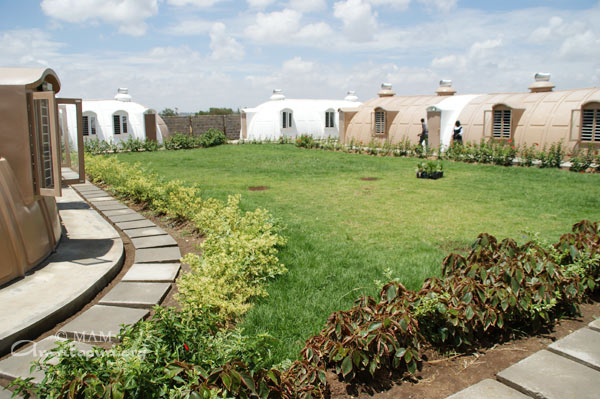 In addition to the children's home, two other projects were inaugurated on this day — the Amrita Vocational Training Center and the Amrita Drinking Water Distribution Project.
The Amrita Vocational Training Center equipped with 35 computers, aims to serve the population of the nearby slum settlement Jam City. In the Centre's first course, 50 people received training in basic computing.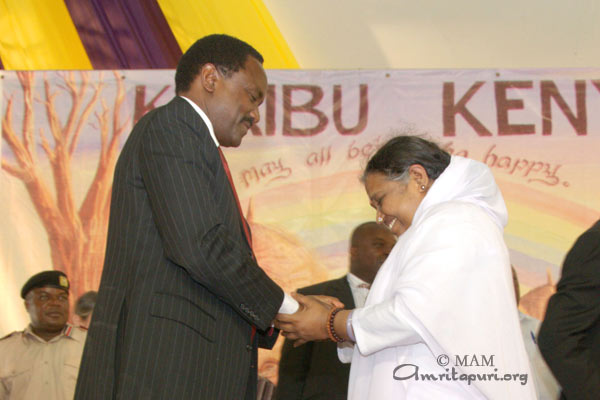 The Amrita Drinking Water Distribution Project will deliver clean drinking water daily to members of the Masai tribal community in the area surrounding the Care Home, who have been severely affected by drought.