23 February, 2006 — Nagpur, Maharashtra
Amma was lovingly received by the citizens of Nagpur, the geographical heart of India. Amma's pathway to the stage at the Hislap College Grounds was lined with boys and girls in the traditional Maharashtra dress, all of who offered flowers at Amma's feet as she walked by.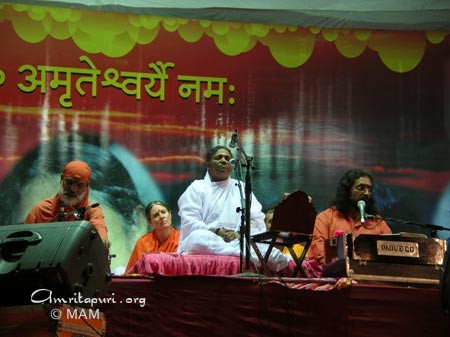 Sri. Anil Deshmukh, the Honourable Minister of Power Works of Maharashtra officially welcomed Amma on behalf of the state and public.
Deshmukh, famed environmentalist Sri. Girish Gandhi and District Collector Sri. Purushotham Jadhau helped distribute certificates of enrolment to the Ashram's Amrita Nidhi lifetime-pension programme, extending the plan by another 1000 beneficiaries in the state.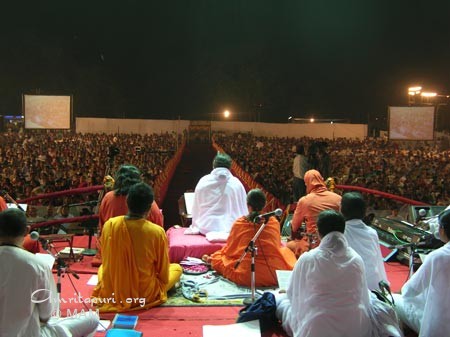 The formal programme also included the awarding of prizes for essay and drawing competitions that the Ashram has held in the city through the Mata Amritanandamayi Centre of Nagpur.
–Tulasi