17 March 2023, Amritapuri
The President of India, Droupadi Murmu, paid a visit to Amma at the Mata Amritanandamayi Math in Amritapuri during her six-day tour of South India. Swami Amritaswarupananda Puri, the Vice-Chairman of Mata Amritanandamayi Math, welcomed the President. The ashram's sannyasinis greeted the President with customary honors, including adorning her with a tilak, garlanding her, and presenting her with a shawl.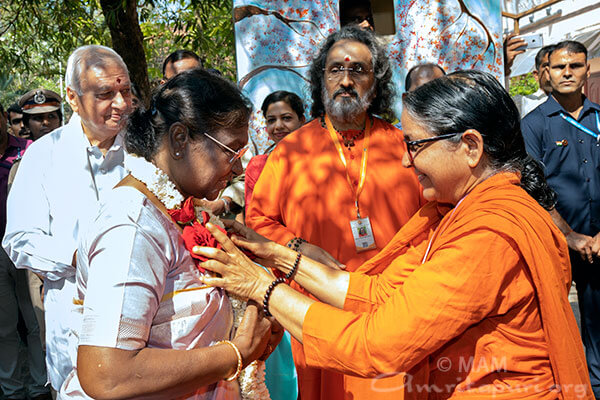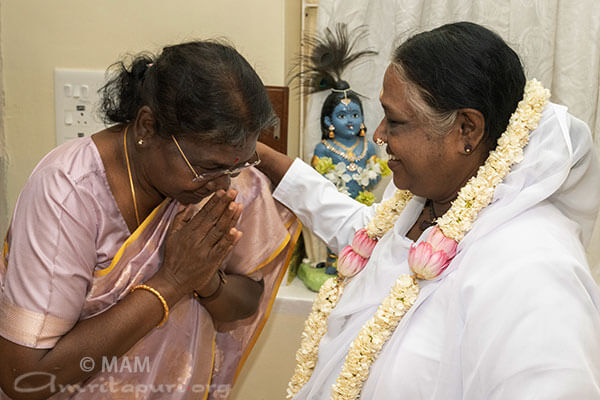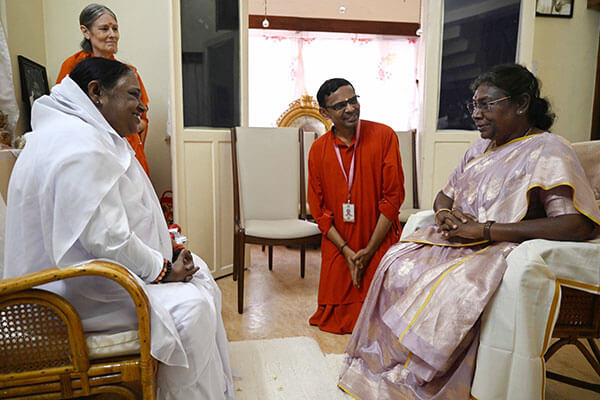 President Murmu had a private meeting with Amma for half an hour.
Following the meeting, the President visited the Bhavatarini Temple at the ashram and held an informal gathering with six Mexican Parliament members who were also visiting Amma. Their visit was part of the Civil 20 (C20) and Group of 20 (G20) initiatives. Amma is Chair of C20, an official engagement group of India's G20 Presidency that represents civil society and non-governmental organisations.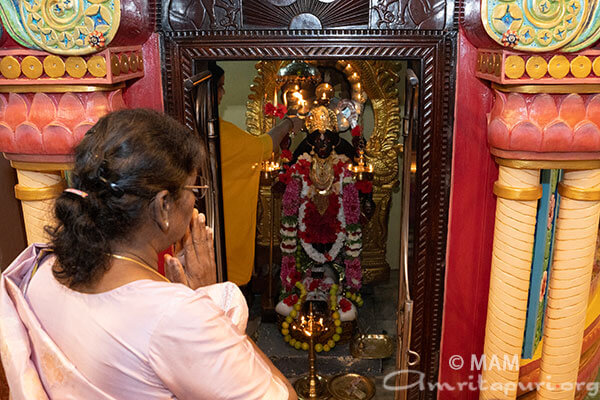 Dr. Maneesha V Ramesh, Provost of Amrita Vishwa Vidyapeetham, provided the President with an overview of the Ashram's humanitarian efforts and their global impact.