26 Jan 2023, Amritapuri Ashram
Amma led ceremonies at Amritapuri Ashram to honor and celebrate India's 74th Republic Day.
Amma hoisted the national flag in front of the Ashram and paid respects to the soldiers and police officers who serve and protect the country.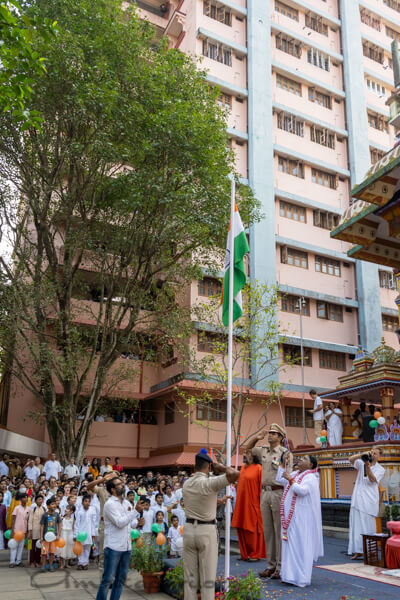 "We must remember with gratitude the courage and determination of our ancestors, freedom fighters, jawans, and police officers to build this great country we call home. We should pray for the tremendous sacrifice that those soldiers and other great souls have done for this nation and for the peace of their souls. They definitely will attain heaven. They definitely will have peace of mind. However, it is our duty to pray for their peace," said Amma. "And also, over and above, we should be grateful to this sacred land that has breastfed us."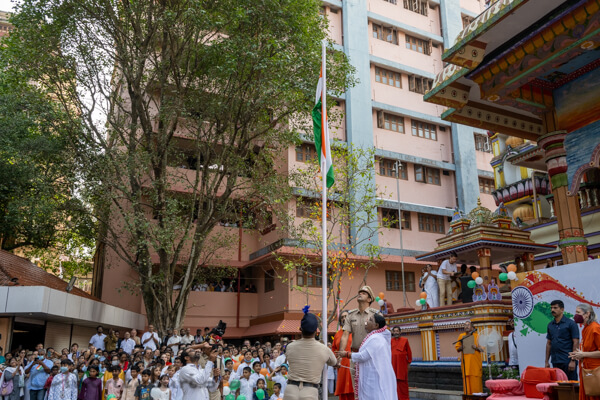 Amma also led prayers for world peace and envisioned a harmonious world where all live as one family. The ceremonies concluded with Amma distributing prasad to the CRPF Jawans and Kerala Police Team.