9 Feb, Thiruvananthapuram, Kerala – Bharata Yatra 2020
Upon the invite of the Kerala Governor Arif Muhammad Khan, Amma visited his official residence Rajbhavan on her way back to
Amritapuri after Tiruvananthapuram Brahmasthanam Festival. Amma spent more than one hour with the Governor and his wife.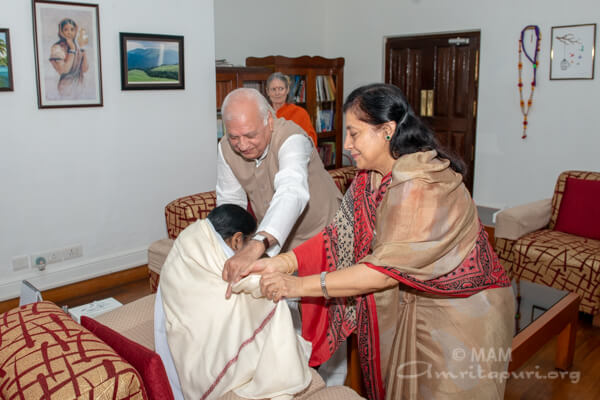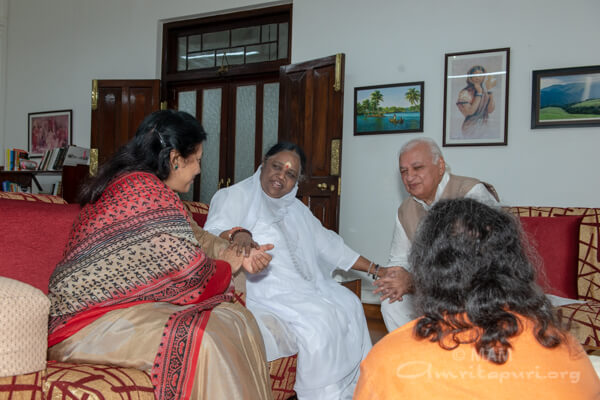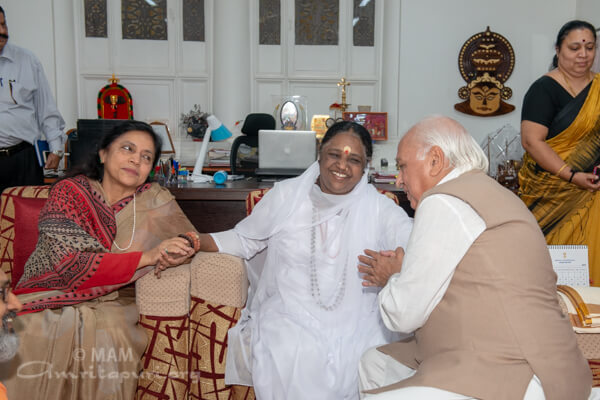 Shri Arif Muhamad Khan when he took charge as the Governor of Kerala had paid a visit to Amritapuri on 13 Sep 2019. He spend a long time with her, participated in the meditation session with Ashramites. At that time he invited her to come to Rajbhavan and bless him.